French artist revives human-nature bond in Beijing
By Li Wenrui | chinadaily.com.cn | Updated: 2018-06-13 14:00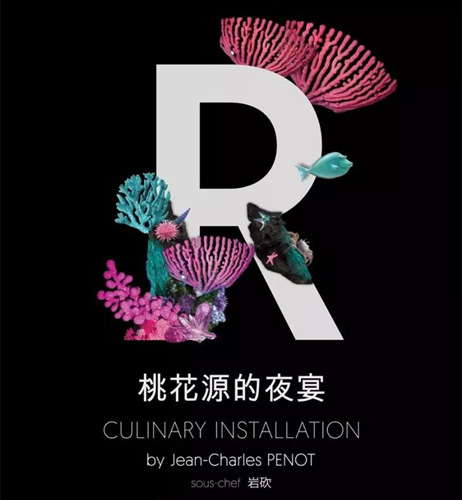 For Penot, Chinese ethnic culture is an inexhaustible source of new ideas. The culinary installation The Reef derives from his latest trip to Blang people in Yunnan. "Our food is connected with the landscape," the artist said.
"We now have no idea where our food comes from, who grew it on which landscape," he said referring to the problem faced by most city dwellers. "If we have this beauty as these people in the village [which is] to know the source of our food, we will eat better, and meanwhile, better preserve the environment."
By combining videos, lighting, installation art and gastronomy, Penot tends to make the theme more accessible to not merely art lovers. "I try to connect people who don't go to art galleries. It's more difficult to get them interested to see an exhibition."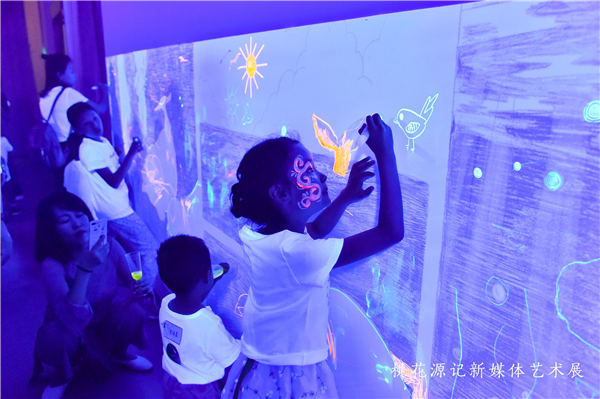 He also sees the profound significance of building the bond between children and nature, especially in Chinese urban regions. "Kids now in Beijing were born in the city. A 6-year-old may not even touch mud. It is almost a duty to convey this message, in an artistic way, that to reconnect with nature."
On the opening day of the exhibition, children were invited to see this immersive art show and create wall paintings with chromatic highlighters.
The exhibition will run until June 19. As a major art zone in CBD Beijing, Lang Yuan Vintage has been launching a wide range of activities for city residents, including an upcoming handicraft fair during the Dragon Boat Festival holiday.
If you go:
10:30 am – 8:30 pm, LANNG Art Center, Lang Yuan Vintage, Langjiayuan No.6, Jiangguo Road, Chaoyang district. 010-8589-0560
Ticket: 45 yuan (children), 89 yuan (adults)
Related Stories