Shipping magnate honored in New York
chinadaily.com.cn | Updated: 2018-06-21 13:26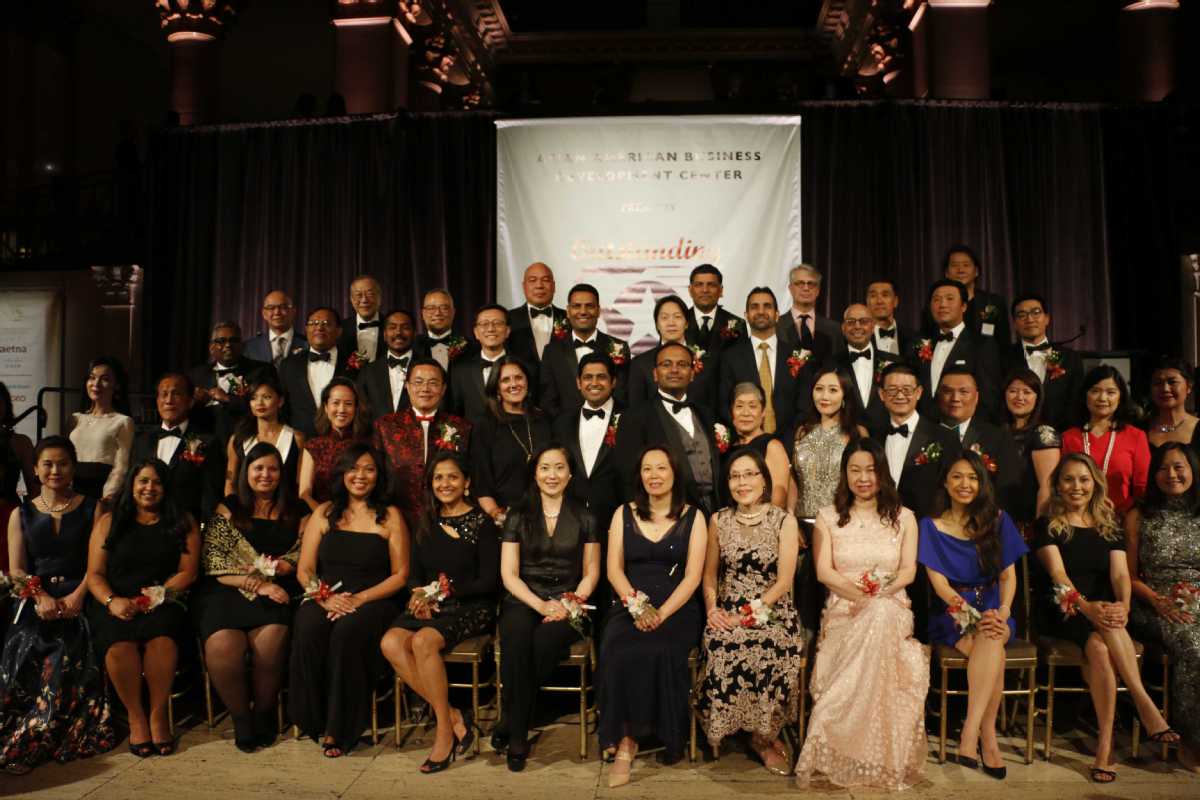 Angela Chao, daughter of the renowned Chinese-American entrepreneur Dr. James S.C. Chao, who founded the Foremost Group, received an honorary award on Wednesday in New York with other Asian-American business leaders for contributions to the global economy.
"I'm incredibly honored to be honored tonight, I didn't expect this at all," said Chao, the chairman and CEO of Foremost Group — a global shipping company founded in New York in 1964. "In fact, my father received this award in 2007, so I feel I'm following in his footsteps being the next generation to receive this award."
Chao spoke at the annual Outstanding 50 Asian Americans in Business Awards Dinner Gala, an event hosted by the Asian American Business Development Center (AABDC), which annually identifies and selects outstanding Asian-American leaders who have built a successful business or distinguished themselves in their community.
This year, Chao was one of two Pinnacle Awardees, the highest honors of the evening, along with Vivek Sankaran, president and COO of Frito-Lay North America, a unit of PepsiCo.
"I think what the AABDC does such important work by highlighting the many contributions that Asian Americans make in the US," Chao said. "It's important to highlight, not only to recognize their great work, but also to encourage the young people to get involved, to stay involved, and to know as individuals they can make a difference."
"We believe there is strength in alliances, and at the same time do not want to lose sight of the critical need to honor and showcase the best and brightest from the Asian-American business community," said John Wang, president of AABDC.
Angela Chao, who joined the Foremost Group in 2001, said the core values of the company have never changed.
"There are some really wonderful values my father and mother have embodied in our company," said Chao. "Honor, integrity and performance, those are the standing core values I hope I will always continue to carry on in the future."
"But of course, we have to modernize, we have to be innovative, we have to bring new technologies, we have to be increasingly and ever more environmentally friendly," Chao said.
"So I'm looking at many different technologies and design changes that we can make for our ships to make them the most eco-friendly and environmentally friendly fleet in the world," Chao added.
"We haven't been directly affected (by the trade disputes between China and the US) yet, but of course, as a Chinese American, I hope that the two counties get along," said Chao. "It's good for the whole world if the two great countries can get along."
The AABDC is a non-profit organization, founded in 1994, that helps Asian-American companies compete by expanding networking opportunities and brand awareness.