After rehab program, companies offer jobs
By Zhou Wenting in Shanghai | China Daily | Updated: 2018-06-27 10:11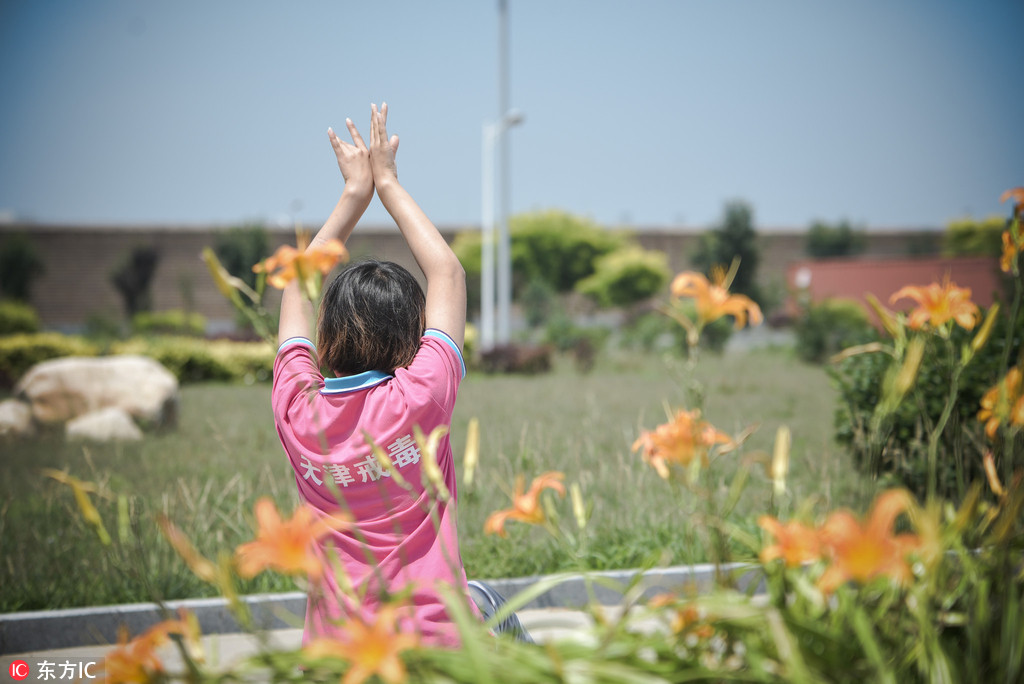 Sixty-one employers offering 400 jobs participated in a job fair at the Shanghai Female Drug Rehabilitation Center on Tuesday.
It was the first time a fair featuring mainstream jobs has been held on such a large scale for those about to finish their two-year stay at the center. In the past, only some skills training, such as pastry making, typing and floral design, have been offered to residents of such centers, the city's drug rehabilitation administration said.
"It's important for those who were once submerged in a whirlpool of drug abuse to have a job. It boosts their confidence in returning to normal social life and helps them keep their distance from drugs," said Jin Guohong, a senior police officer at the rehab center.
Names have been changed for this article because of privacy concerns.
Jin said some former residents had high hopes upon leaving but were often turned down for jobs.
"After encountering repeated difficulties, they often reconnect with their drug addicted peers, which increases the chances of a drug abuse relapse," Jin said.
The enterprises that participated in the job fair on Tuesday, which marked this year's International Day Against Drug Abuse and Illicit Trafficking, represented various industries, including e-commerce, logistics, machining and real estate management.
Altogether, 628 resumes from more than 500 residents were received by the employers, which expressed willingness to hire 205, the administration said.
An enterprise that manufactures stainless steel kitchenware offered 25 jobs in packing and quality control at a salary of 4,000 yuan ($610) per month, the same as any other job applicant.
"I found most of them showed integrity and were prepared for hard work. I agree with the theme of the job fair today: 'A rebirth begins with a job'. Society as a whole should show more care for them," said the human resources head of one enterprise.
A 42-year-old resident said it was the fifth time she has been in the rehab center, and that a major challenge in abandoning drugs has been her inability to find a job. She meant to work each time, she said, but ended up being rejected and remaining idle.
During the job fair she signed a letter of intent for employment at the Huangpu district's volunteer association - a job helping and educating former prisoners and drug addicts.
She will get vocational training from the association while earning 60 yuan per day making handicrafts.
"I'm grateful for the job opportunity. I want to start a steady life," said the woman, who used to be a nurse.