Land compensation to facilitate smooth construction of SGR phase 2A
By EDITH MUTETHYA | chinadaily.com.cn | Updated: 2018-06-29 23:25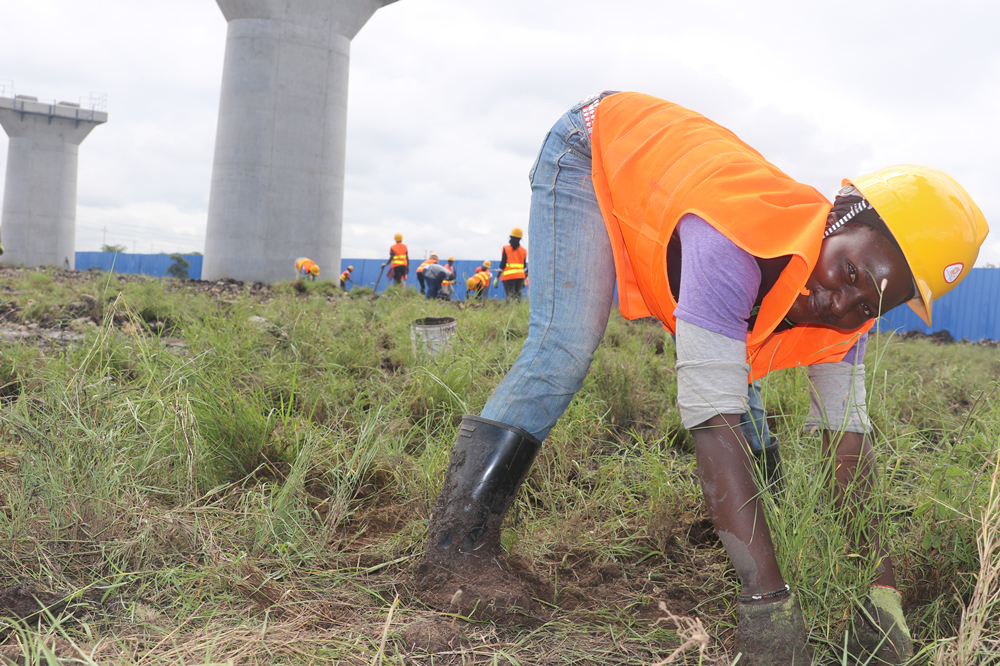 China Road and Bridge Corporation (CRBC) is set to continue with the construction of the phase 2A of the Standard Gauge Railway (SGR) following the start of fast-tracking of land acquisition and compensation process by relevant authorities.
The extension of the railway line had been delayed by increased land disputes by groups and families along the route.
To solve the issue as well as ensure that the contractor carries out activities smoothly, the Ministry of Lands, National Lands Commission and Kenya Railways have deployed land surveyors and valuers to various sites along the Nairobi – Naivasha SGR route to fast track the land acquisition and compensation process.
The professionals will be on ground for the next two weeks to facilitate awards and final payments to owners with official and proper documentation.
This follows a directive by President Uhuru Kenyatta to have the compensation process finalized by the end of July to pave way for completion of the project envisaged to be launched on May 31, 2019.
On June 23, president Kenyatta accompanied by key Cabinet Secretaries involved in the project, undertook an inspection of the on-going SGR Phase 2A construction to assess the progress and deliberate on the best course of action.
While the progress made is commendable, Kenyatta noted some key areas that needs immediate improvement.
Top on his list was the land acquisition issue which he stressed should be fast tracked and all project affected persons compensated within a month to enable the contractor, China Road and Bridge Corporation, go on with construction activities unhindered by unavailability of land.
Kenya Railways is responsible for determining and surveying the land required for the project, after which the Ministry of Lands provides a pricing index for the identified area for compulsory acquisition while NLC undertakes valuation of the identified land, gives awards and makes payment to project affected persons.