Woman exposed to nerve agent Novichok dies in hospital
By Earle Gale in London | chinadaily.com.cn | Updated: 2018-07-10 01:15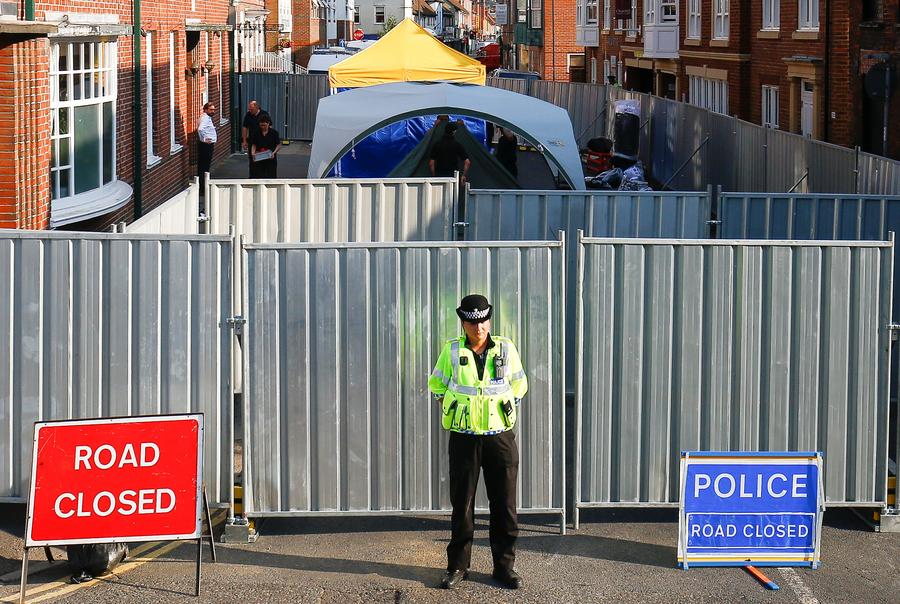 British police have launched a murder probe after the death of one of two people poisoned by the nerve agent Novichok on June 30.
Neil Basu, the assistant commissioner who leads the United Kingdom's counter-terrorism policing, said the death of 44-year-old Dawn Sturgess in hospital on Sunday was "shocking and tragic news".
"Detectives will continue with their painstaking and meticulous work to gather all the available evidence so that we can understand how two citizens came to be exposed," he told journalists.
Paramedics took Sturgess to hospital along with her 45-year-old partner,Charlie Rowley, after attending Rowley's home in Amesbury, a town in Wiltshire that is only 13 kilometers from the scene of the poisoning of Sergei Skripal, a Russian former double-agent. Skripal and his daughter Yulia were poisoned by Novichok in Salisbury in March and recovered after three months of treatment.
The British government blamed Russia for the poisoning of the Skripals, a claim that Moscow has continuously denied. Police suspect the would-be assassins dumped left-over nerve agent that Sturgess and Rowley came into contact with. Rowley remains critically ill in hospital. Investigators are retracing the couple's steps in search of the container they touched and six sites they visited have been cordoned off. Sky News said the sites include Rowley's home, a pharmacy, a church, and a park.
The Sun newspaper said the couple were known drug users who spent the Friday before they fell ill in Salisbury, where they visited several shops and a park that is popular with drug users.
The investigation is being led by the Counter-Terrorism Policing Network with the backing of 100 detectives from the Metropolitan Police and officers from the local force.
Basu said the death "has only served to strengthen our resolve to identify and bring to justice the person or persons responsible for what I can only describe as an outrageous, reckless, and barbaric act".
The BBC said one of the first steps will be carrying out a post-mortem on the body of the mother of three.
Sky News said Dr Christine Blanshard, medical director of Salisbury District Hospital, noted medics were saddened that they could not save Sturgess.
"Our staff are talented, dedicated and professional and I know today they will be hurting too," she said. "They did everything they could."
Prime Minister Theresa May has offered her condolences to Sturgess's family and said the authorities are "working urgently to establish the facts", while Home Secretary Sajid Javid said the death "only strengthens our resolve to find out exactly what has happened".The Associated Press said Javid will visit Amesbury and Salisbury to reassure residents they are not at risk.