Visit to take China-Germany ties to new heights
China Daily | Updated: 2018-07-10 07:38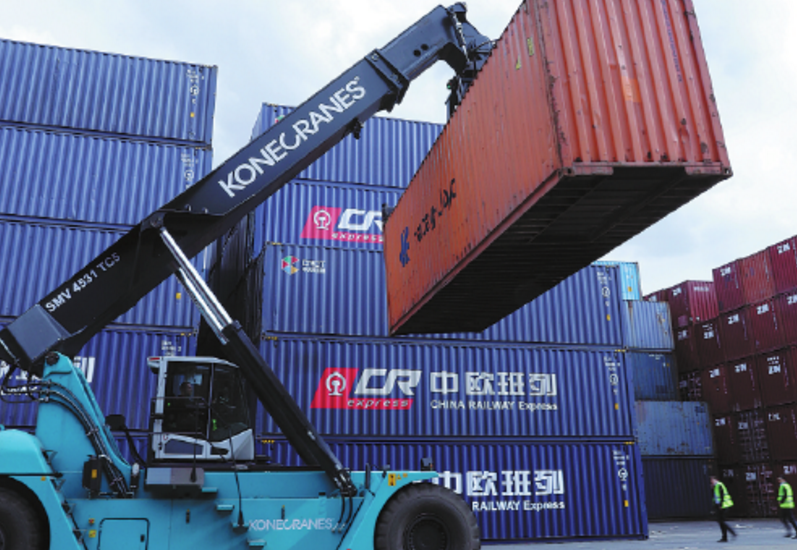 BERLIN-Chinese Premier Li Keqiang's visit to Germany will help build mutual trust and push bilateral ties to a higher level, said Chinese Ambassador to Germany Shi Mingde.
Shi made the remarks shortly before Li's trip, during which he will also attend the fifth round of intergovernmental consultations between China and Germany.
He said since the establishment of the all-dimensional strategic partnership in 2014, the two countries have witnessed strong momentum in bilateral ties over the past four years.
The partnership covers economic, trade, science and technology, and education ties, among other areas, Shi said. It also includes discussions on maintaining global peace and stability.
He noted that the strategic mutual trust between the two countries has strengthened. Shi added the two countries not only routinely discuss major issues, but also rely on and support each other.
More importantly, they are both willing to engage in in-depth discussions on some far-reaching topics such as international order and multilateral systems, he said.
On how to further push mutually beneficial cooperation between China and Germany in the future, Shi said the two sides should promote pragmatic cooperation in at least three areas-in further opening-up to each other, strengthening cooperation in science and technology, and exploring new areas of cooperation.
Meanwhile, Shi said that certain concerns from Germany and the wider European Union about Chinese investment in Germany and the cooperation between China and Central and Eastern Europe are unnecessary. Chinese investment in Germany is equal to only one-tenth of German investment in China, less than 0.3 percent of total foreign investment in Germany, and is incomparable with German investment in China in terms of quality, he noted.
This shows that investment and acquisitions by Chinese companies are not threats to Germany, but instead offer greater potential for growth. China is willing to continuously encourage Chinese companies to invest in Germany to promote two-way opening-up and investment, he said.
In addition, the 16+1 platform comprising China and the 16 countries of Central and Eastern Europe is open and inclusive, and has always been carried out under the framework of China-EU relations and relevant EU laws and regulations. EU representatives could be invited to attend important events under the 16+1 framework, Shi said.