All boys and coach rescued from cave in northern Thailand
Updated: 2018-07-10 13:35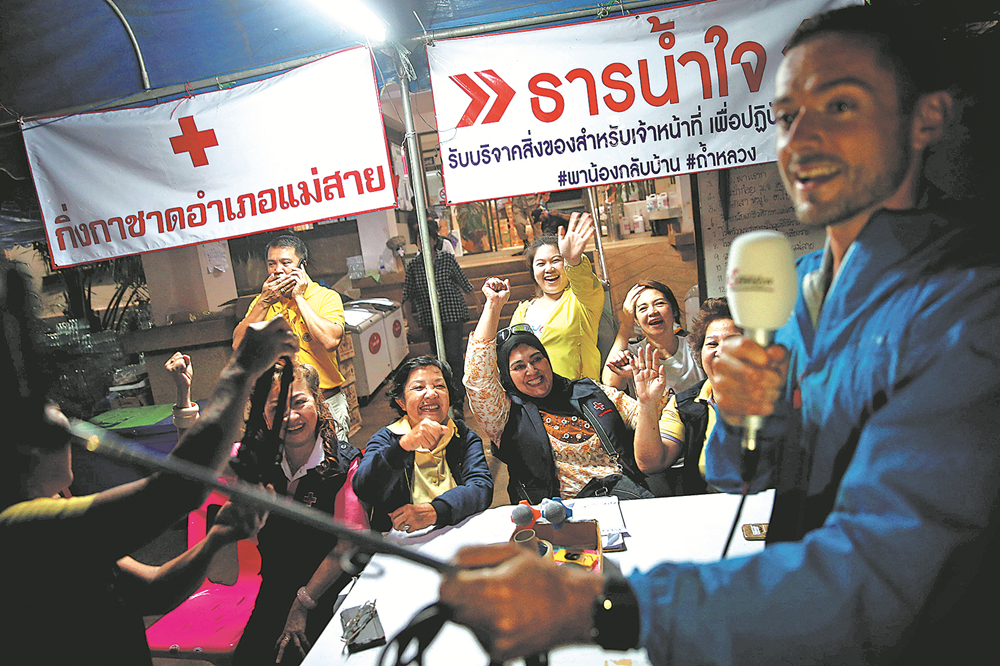 BANGKOK/CHIANG RAI, Thailand - All 12 boys and their coach were extracted on Tuesday evening from the cave where the 13 have been trapped in northern Thailand for more than two weeks.
The third phase of an operation to rescue four remaining boys and their soccer coach trapped inside a flooded Thai cave began on Tuesday morning, the head of the rescue mission said.
Narongsak Osottanakorn told a news conference the latest rescue operation began at about 10:08 am local time (0308 GMT) and involved 19 divers.
"All five will be brought out at the same time today," he said, to cheers from reporters and rescue workers.
He said a medic and three SEALS in the cave, who've been looking after those trapped, will also come out.
Narongsak said, "We expect that if there is no unusual condition ... the 4 boys, 1 coach, the doctor, and 3 SEALs who have been with the boys since first day will come out today."
The eight boys rescued after being trapped for more than two weeks were described as generally healthy.
Reuters-AP