Egypt, China join hands to build up Egypt's new capital
Xinhua | Updated: 2018-07-10 15:13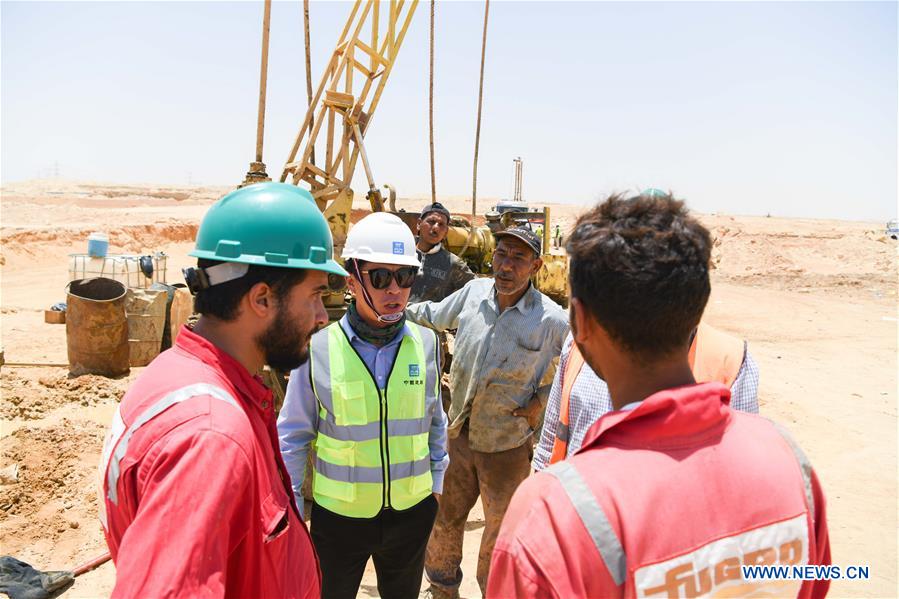 CAIRO - Some 50 km east of the capital Cairo, the construction of the Central Business District (CBD) undertaken by China State Construction Engineering Corporation (CSCEC) in Egypt's new administrative capital is carrying on under the scorching sun.
The new capital is supposed to be one of the solutions to the chronic congestion of Cairo with a demographic burden of more than 20 million inhabitants.
The project is intended to offer thousands of jobs and stimulate the sluggish economy, while Egypt's government institutions are scheduled to move to the new capital within the second half of 2019.
At the moment, dozens of Chinese and Egyptians are surveying the geological conditions of the construction ground, preparing statistics for architects to design the 20 residential, administrative, commercial and services towers scattered on the 1.7-million-square-meter ground.
Among them, a 385-meter skyscraper attracts the most attention, as Egyptian presidential spokesman Bassam Rady recently told a radio station that it will be the tallest building in Africa once completed.
Chang Weicai, chief executive officer of the CSCEC Egypt company, told Xinhua onsite that the construction is expected to be finished within 3.5 years "at maximum".
He revealed that the construction work will start in several months after geological survey, adding that over 90 percent of workers will be hired locally as required by local regulation.
As China's largest construction and real estate conglomerate and biggest building work contractor, CSCEC is taking the long lead in China's international contracting business.
Known worldwide for undertaking super high-rise, grand-scale, cutting-edge and novel projects, the Chinese construction company has built up a great number of landmark projects in China and around the world.
"Over 50 percent of high-rises around the globe and over 90 percent of those in China were built by us," Chang said.
"Egyptian companies like Orascom and Arab Contractors may be more efficient than us in low-rise and mid-rise, but high-rise is our speciality," he added.
Ayman Girgis, a 38-year-old field construction engineer, described the site of the CBD as a "beehive" striving to finish the work on time.
"The Chinese workers are working 24 hours in turn along with their Egyptian colleagues," Girgis told Xinhua.