US should behave reasonably, instead of peddling falsehoods
Xinhua | Updated: 2018-07-11 06:59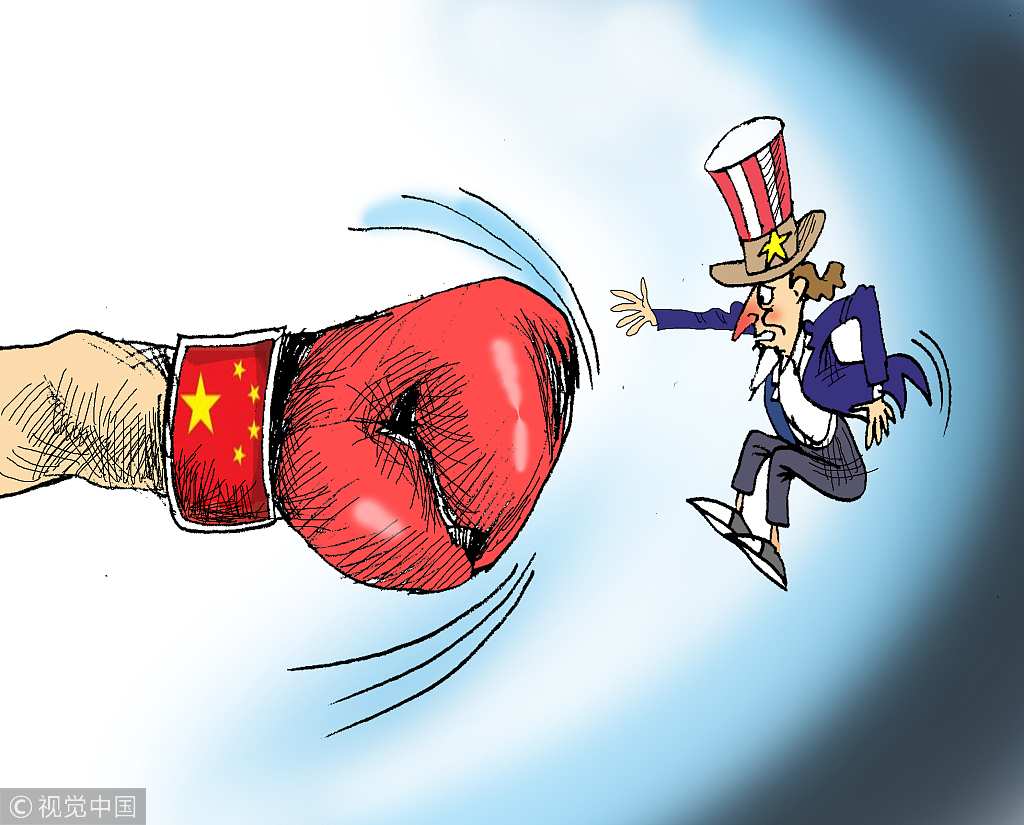 To overcome their fears of what they believe is China's "economic aggression" and make rational decisions, policymakers in the United States should avoid being misled by distorted reports that demonize China's intellectual property rights protection.
One such report, closely related to the ongoing trade spat initiated by the US against China, was released by the White House Office of Trade and Manufacturing Policy on June 19.
Using bigotry and unfair accusations, the report attempts to depict China as "a global threat". But its argument does not hold water. If anything, the report serves to prove how the US has turned a blind eye to China's progress in IPR protection, and how the US is irresponsibly distorting the issue to its own ends.
The report labels China's "market access approval" and "government supervision" as "forced technological transfers" to justify its implausible conclusions. This is false.
China has never forced a foreign company to transfer technologies, nor does any Chinese law give the nod to "forced" transfers. Necessary limitations on foreign ownership and approvals are by no means "invasive." The Chinese government is exercising its duties like any other government.
China is committed to the principles of mutual benefit and win-win results, and, over the past four decades, the benefits of the country's rapid development have been widely shared in the spirit of contract.
If the Chinese market is not based on rule of law, why has it become a popular destination for overseas investment? Why have so many multinational corporations made China an essential part of their global industrial chains?
China has become a major powerhouse of the world economy. And such achievements have been made by hardworking Chinese.
Facts always speak louder than words. According to a business climate survey by the American Chamber of Commerce in China, almost all member enterprises agree that IPR enforcement in China has been stable or improving in recent years, and 74 percent of the respondents said they plan to increase investment in China this year.
Sadly, the Donald Trump administration is intent on ratcheting up its criticism of China's IPR and technical innovation, while it seeks to put additional tariffs on Chinese imports.
But China will never be forced into submission.
The report by the White House Office of Trade and Manufacturing Policy is full of clichés revealing a Cold War mindset, and slandering the integrity of the Chinese in business. It shows that the US still has its China-bashing fever and is addicted to tampering with the rules to serve its own interests.
Fortunately, the international community does not buy its claims, as baseless accusations and distortion of facts go nowhere, while fairness and justice always prevail.
It would be better late than never for the US to come to terms with reality. It should stop demonizing China's IPR protection and behave more reasonably.