Man designs, builds his own roadster
By Zhou Huiying in Harbin | chinadaily.com.cn | Updated: 2018-07-11 20:26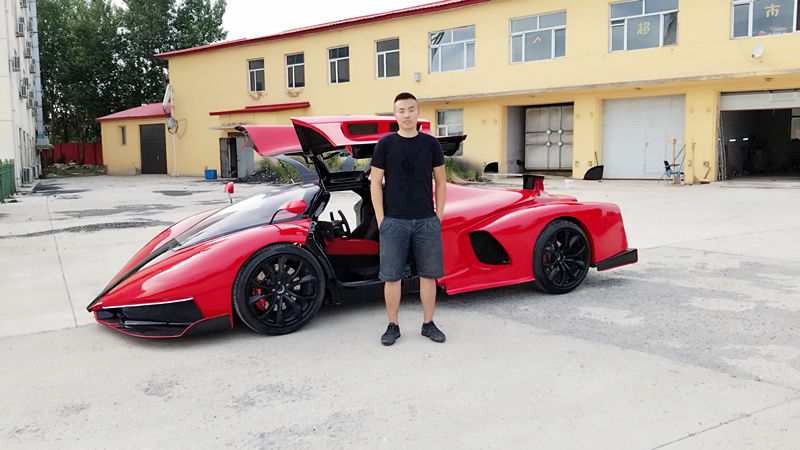 Wang Chao recently finished his hand-built roadster in Harbin, capital of Heilongjiang province.
Wang, 28, graduated from Coventry University in the United Kingdom in 2016 and returned to his hometown.
"I became obsessed with various automobiles when I was a little boy, so I chose the major of automotive design at the university," he said. "This roadster was my graduate design work and at that time I was determined to turn it into a reality."
He spent two years creating the roadster, which is all hand-built except the engine.
"During the process, I learned lots of new knowledge about automobiles, such as welding, flanging and materials," he said. "It was really a memorable experience for me."
"Even though I can't drive it on the road according to the traffic laws, I hope the roadster can be shown to more people in different exhibitions," he added.