China contributes much to world economy, says Australian expert
By Yang Yang | chinadaily.com.cn | Updated: 2018-07-12 06:45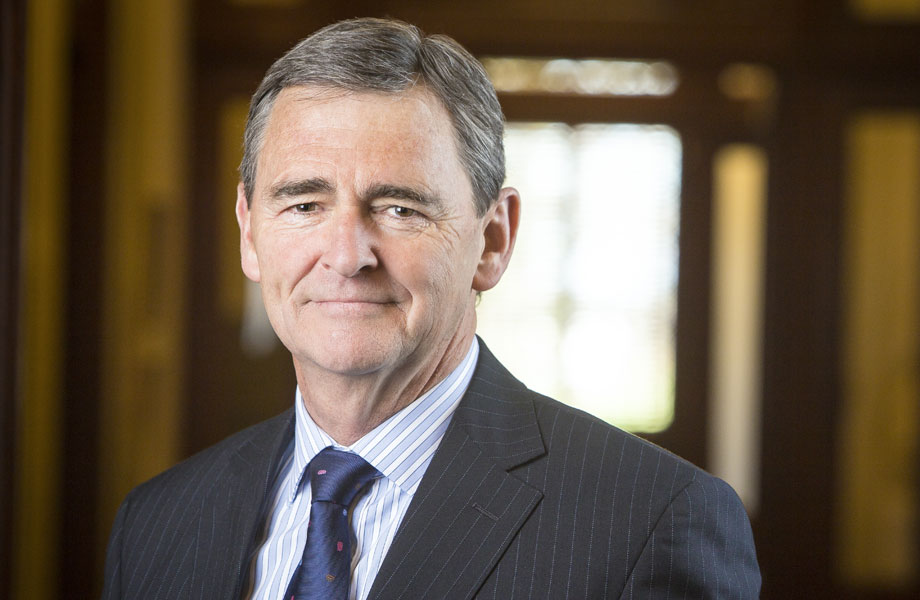 China has contributed enormously to the world economy over the past four decades by lifting more than 500 million people out of poverty and achieving extraordinary growth and development, said John Brumby, national president of the Australia China Business Council, in an exclusive email interview with China Daily Website.
Over 100 countries and economies around the world now name China as their No 1 trading partner and the Australian people recently celebrated a record 26 years of uninterrupted economic growth, a large part of the success story is attributable to their relationship with China, Brumby said.
As China rebalances its economy to a consumption basis, the future of bilateral trade and investment will increasingly shift toward services -- namely education, tourism, healthcare and professional services.
Unlike commodity trading, the provision of services requires a deeper level of people-to-people engagement. Services cannot be sold at arm's length, as they require a much deeper level of understanding, exchange and connectivity, so it has never been more important for China and Australia to connect, he said.
Brumby emphasized the importance of holding a high-level conference on Belt and Road Initiative in Australia, which runs from July 10 to 12 in Darwin, as the initiative is one of China's signature platforms and national priorities.
For Australia, in order to have a strong relationship with China, the Australian businesses must appreciate and fully understand these national priorities and leverage them for mutual benefit, he added.
Brumby said the initiative could offer many opportunities for Australian businesses and it will be a driver of enormous economic growth in the region. Apart from the ability to participate in major infrastructure projects, opportunities for Australian businesses include financing, professional services, project management, education and tourism.
The establishment of the free trade agreement between China and Australia in 2015 has provided good opportunities and impetus for bilateral trade and China has become Australia's No 1 trading partner.
The total value of China's imports and exports with Australia increased 29.1 percent year-on-year to 923.41 billion yuan ($138.23 billion) in 2017. The growth rate was 14.9 percentage points higher than China's import and export growth rate for that year, said the the General Administration of Customs in January.
Businesses of the two nations still have much more space for cooperation by partnering in areas such as innovation, research and development. The Organization for Economic Cooperation and Development has predicted that China will be the largest spender on R&D by next year and Australia has also committed to an "ideas boom" to grow the country's economy beyond the mining boom, said Brumby.
He said China has been underestimated time and again. In the relatively short time frame since its opening-up only 40 years ago, China has managed to double its economy in size every decade, and in purchasing parity terms is now the largest economy in the world.
China will undoubtedly continue its economic growth and with that economic power, political power will also grow. It is important for the world to adjust, and Australia needs to develop a more nuanced and sophisticated relationship with the country's largest economic partner, according to Brumby.
Looking forward, China has a key role in ensuring regional peace and stability as well as regional and global economic growth. China can also play a key leadership role in reducing carbon emissions and leading the way to more sustainable cities and industries, Brumby said.
With optimized economic structure and further reform and opening-up, China's service trade rose 12 percent year-on-year to stand at 2.1 trillion yuan in the January-May period, with service exports increasing 13.3 percent to 691.53 billion yuan and imports gaining 11.4 percent to 1.41 trillion yuan, the Ministry of Commerce (MOC) said last Thursday.
The growth rates hit new highs this year and outpaced the expansion of goods trade during the same time. China's service trade accounted for 15.3 percent of the total foreign trade in the first five months, up 0.7 percentage point from a year ago, according to the MOC.