Li calls for cooperation with Germany
By HU YONGQI | China Daily | Updated: 2018-07-12 07:28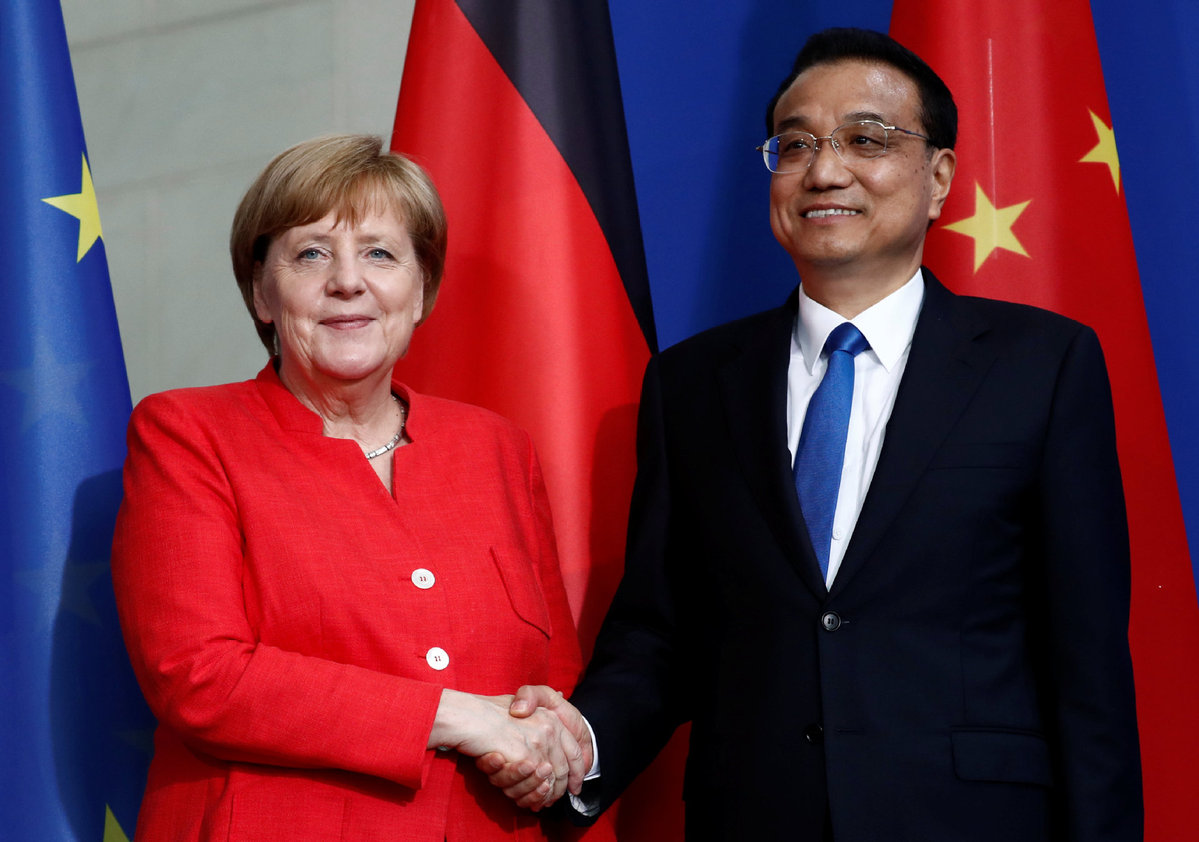 China will further reduce the market access threshold in automaking and welcomes German companies to expand investments in high-tech sectors, including self-driving cars, Premier Li Keqiang said at a self-driving exhibition on Tuesday in Berlin, his last stop before heading back to China.
By doing that, both countries can promote their cooperation in automaking from traditional to smart manufacturing and enjoy advantages in the future, the premier said.
Li arrived in Beijing on Wednesday morning, concluding his six-day European trip, which took him to Bulgaria and Germany.
The exhibition was a follow-up of German Chancellor Angela Merkel's visit to Beijing in May, when she said Germany would like to work with China in technologies related to new energy and self-driving vehicles.
Three self-driving vehicles, developed by six companies and research institutes from the two countries, were displayed at the exhibition. Li inquired about the companies' cooperation, the ownership share and technical details such as the sensor system and the collection and analyses of traffic big data.
After hearing that German automakers have started comprehensive cooperation with Chinese universities in self-driving technologies, urban traffic big data research and innovation, Li encouraged both sides to be more open to exchanges in the future. He said German companies should integrate with China's national condition, considering China's huge population and disparities among regions.
Li and Merkel stepped into one automatic-driving car to try the new technology. After that, Li invited Merkel to experience such a car in China next time.
He said German companies started joint ventures with Chinese firms 40 years ago and have earned considerable profits in the Chinese market. Self-driving vehicles represent a key point for automaking technologies and have great potential, he said.
China and Germany signed agreements in self-driving and will integrate technological research and development with market promotion to realize win-win outcomes, Li said. China welcomes Germany's self-driving technologies, he said, adding that China will strengthen intellectual property rights protections.
On the new self-driving technologies, China will work with Germany to research standards, laws and regulations in the field, Li said. The two countries should build cooperation in self-driving vehicles as a new engine for bilateral ties, he added.