China Tower eyes $10b HK offering
By Ma Si | China Daily | Updated: 2018-07-12 09:25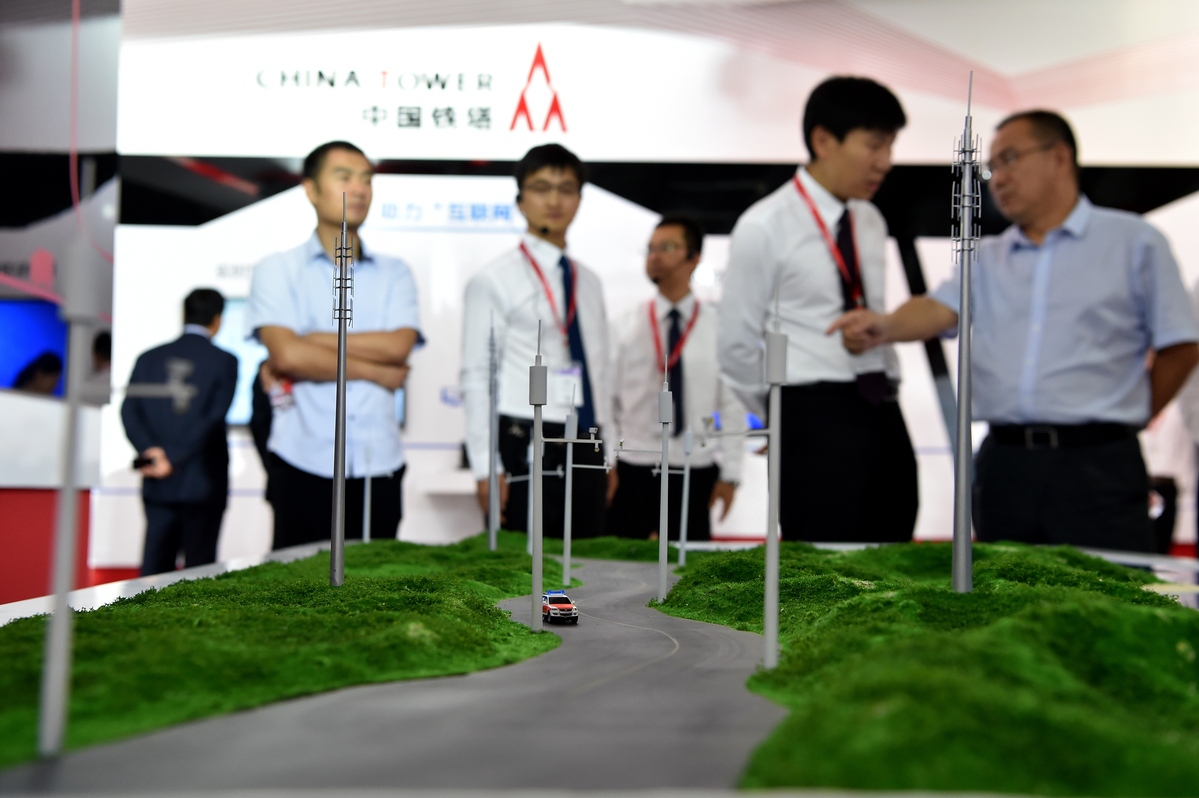 Fundraising set to be world's largest since e-commerce giant Alibaba's 2014 public float
China Tower Corp, a mobile communication infrastructure company that runs almost all of the mainland's telecom towers, is aiming to raise up to $10 billion in its Hong Kong initial public offering.
The plan, if it goes ahead, will make China Tower's float the world's largest since Chinese e-commerce giant Alibaba Group Holding Ltd's $25 billion listing in 2014.
Tong Jilu, chairman of China Tower, said: "China Tower plays an important role in implementing the digital China strategy, and it is a key part of China's broad efforts to reform State-owned companies, making it attractive to investors."
China Tower is planning to raise between $8 billion and $10 billion from the float in Hong Kong, which is due to take place on July 26, according to people familiar with the matter.
China Tower has about 1.88 million telecom towers across the nation, accounting for about 96.3 percent of all towers on the mainland. The company's assets are worth more than 320 billion yuan ($48 billion).
Last year, it posted net profits of 1.94 billion yuan, compared with a loss of 575 million yuan in 2016. Its revenue was 68.7 billion yuan in 2017, up 23 percent year-on-year.
"As long as China Tower manages to be profitable for three years, it will prepare for another listing in the Chinese mainland, to broaden fundraising channels," said the people familiar with the matter who asked to remain anonymous.
China Tower was established in 2014 to handle the tower assets of the country's top three telecom carriers - China Mobile, China Unicom and China Telecom - with the aim of reducing duplication of construction and expenditure.
Xiang Ligang, founder of telecom industry website cctime.com, said: "The listing plan comes as China Tower is preparing for the upcoming fifth-generation network rollout and a branch into new business areas."
China Tower is already gaining momentum by partnering with energy and other companies. Such cooperation is based on the fact that telecom towers can be shared by different industries because they have access to both wired and mobile networks and are linked to a steady power supply.
For example, a smart electric pole in a park in Zhuhai, Guangdong province, is equipped with base stations that can receive telecom signals, an air monitor, surveillance cameras and an advertising board.
China Tower is also speeding up construction by sharing resources with other companies. At the Hong Kong-Zhuhai-Macao Bridge, China Tower has ensured that stable 4G telecom signals are available across the whole bridge.
In addition, building base stations on existing bridge architecture and other infrastructure resources reduced the cost of the project by 66 percent and its construction time by 65 days.
Related Stories