Nuisance calls, online spam targeted
By Liu Zhihua | China Daily | Updated: 2018-07-12 09:35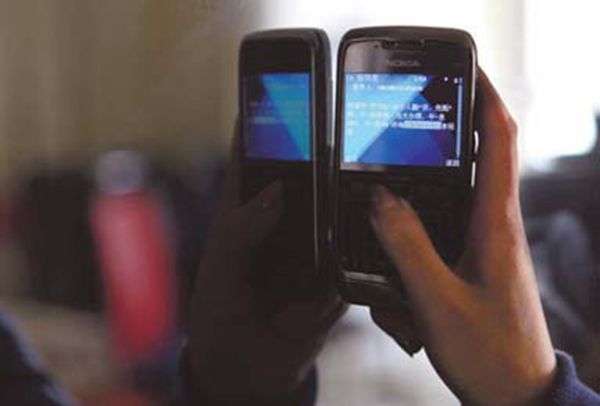 China will take strong measures to curb spam and nuisance phone calls, and strengthen the management of customers' telecommunication charges, the Ministry of Industry and Information Technology said on Wednesday.
The ministry has urged telecom authorities and companies to act in response to media reports about users' complaints of unwanted spam messages and calls, and unclear charges on prepaid accounts.
Zhu Wei, deputy director of the Communication Law Research Center at China University of Political Science and Law in Beijing, said many people, including himself, are victims of harassing messages and calls, a problem he believes is intertwined with leaks of personal information, telecom fraud and online phishing advertisements. He said he hopes more action will be taken against the problem. "The issue urgently needs to be addressed," Zhu said.
A total of 31 Short Message Service, or SMS, portals have been closed after being found sending spam messages, and 82 telephone numbers linked to harassing calls have been shut down. Companies and individuals violating laws and regulations will be punished after a full investigation is complete, the ministry said.
The ministry has also urged telecom companies to immediately correct mistaken charges, and to send detailed billing information to users through SMS beginning next month, so that users will have a clear understanding of how they are being charged.
The authority has joined hands with more than 10 other departments to deal with harassing calls.
Measures that will be taken include strengthening telecom services and management to prevent resources from being used to harass people, as well as enhancing technological capabilities to monitor, detect and intercept harassing calls.
To improve the telecom environment, the ministry said it has taken many steps to battle fraud and punish IT and telecom companies violating laws and regulations, including establishing a blacklist of poorly operated and dishonest entities.