Trump demands fluster NATO
By Julian Shea and Cecily Liu in London | chinadaily.com.cn | Updated: 2018-07-12 18:37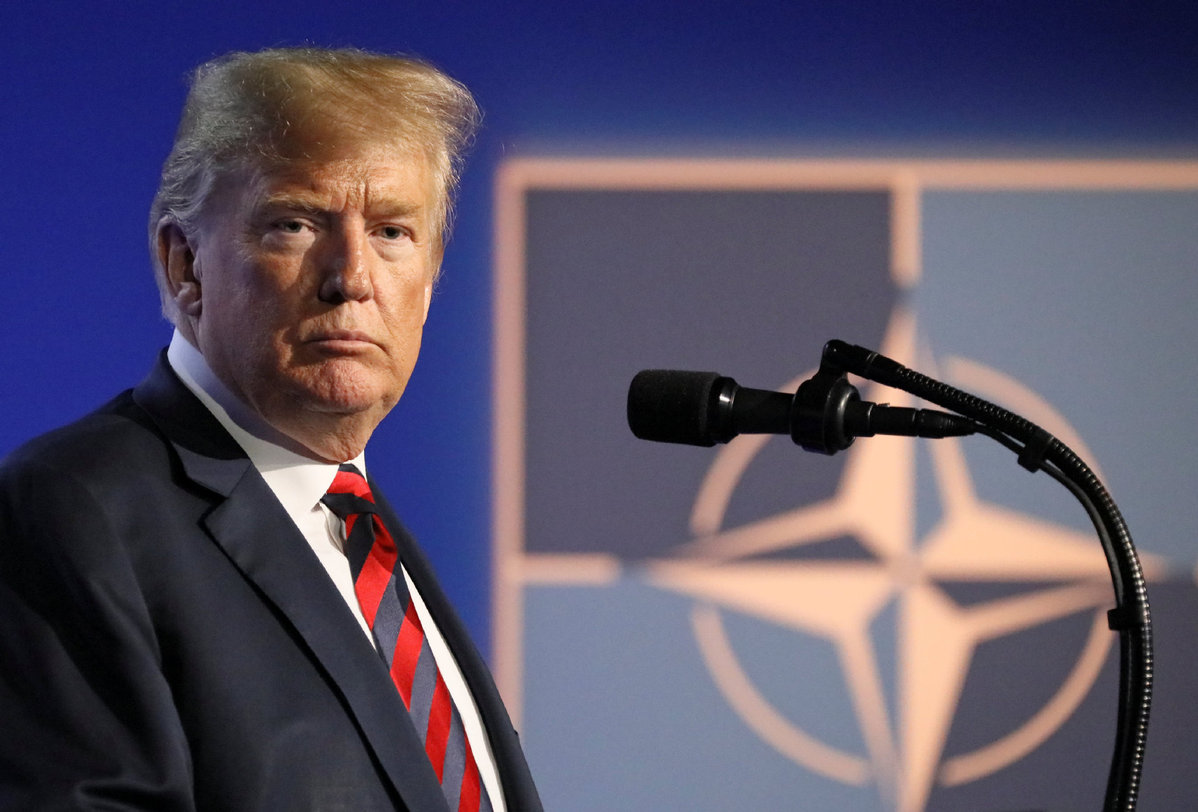 NATO leaders held an emergency discussion at their summit in Brussels on Thursday after US President Donald Trump said he wanted member states to double their budgetary contributions.
The future of Afghanistan had been scheduled to top the agenda, with Afghan President Ashraf Ghani in attendance, before the change of focus.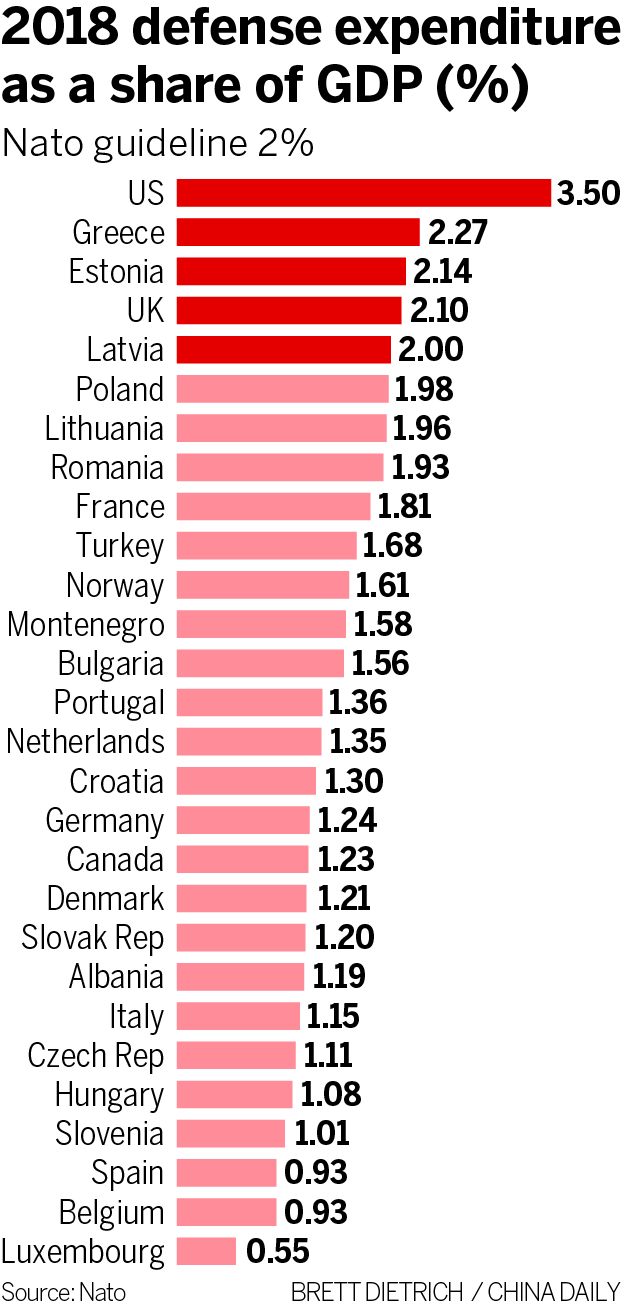 The current target figure for NATO members' GDP expenditure on defense is 2 percent, but, according to the organization's own figures, of the 29 member states only the US (3.6 percent), Greece (2.2 percent), Estonia (2.14 percent), the UK (2.10 percent) and Poland (2 percent) meet that level.
France spends 1.8 percent and Germany 1.2 percent.
Trump reportedly walked out of the room after making his demand, leaving delegates unsure if it was a serious suggestion or a negotiation tactic. Afterward, White House Press Secretary Sarah Sanders confirmed the 4 percent figure.
NATO's mission in Afghanistan, launched in the aftermath of the Sep 11, 2001, terrorist attack, came to a formal end in 2014 but continues to be a major commitment.
Since control was handed back to NATO-trained Af­ghan forces, the deposed Taliban regime has made significant gains, and on Thursday it was reported that at least 30 soldiers were killed when Taliban fighters attacked army posts in the northern province of Kunduz.
In September, Trump committed an extra 3,000 troops to the ongoing training mission, called Resolute Support, taking US deployment up to 15,000. British Prime Minister Theresa May has agreed to send an additional 440 troops in noncombat roles.
Professor Christopher Bovis of the University of Hull, who specializes in international business law, said the issue of EU member states' budgetary contributions is part of a bigger picture. "Alliance members have been developing their own military capability and defense industries, which compete directly with the US defense industry."
There is considerable alignment between defense and security procurement frameworks under the EU Common Foreign and Security Policy, which has resulted in the integration of defense industries in the EU, he said.
"This has inevitably changed European governments' policies and practices when it comes to NATO and the required expenditure."
Francois Godement, director of the European Council on Foreign Relations' Asia and China program, said: "Appeasement of Trump's bullying is not the right strategy."
"It seems clear at this point that Trump does not want to solve the burden-sharing problem. On the contrary, he wants to use Europeans' collective sense of guilt over their lack of spending, as well as the European fear of American abandonment, to gain concessions on what really matters to him: reducing the American trade deficit."
Godement has observed a fair degree of effort to respond to Trump's critiques, as European defense spending is creeping up.