US Senate calls for more say on tariffs
By ZHAO HUANXIN in Washington | China Daily USA | Updated: 2018-07-12 22:48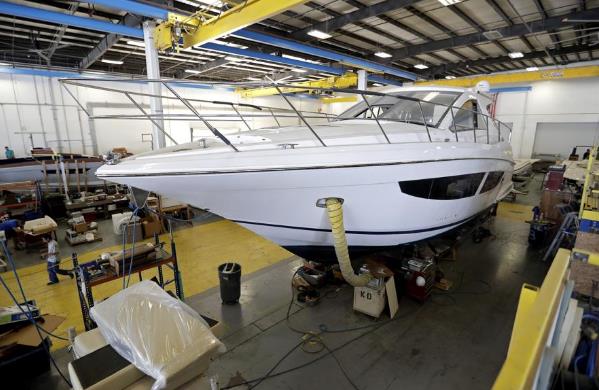 The US Senate on Wednesday overwhelmingly passed a resolution calling on President Donald Trump to get congressional approval before deciding to impose tariffs for national security, as trade groups continued to voice opposition to his new round of hefty duties on Chinese imports.
"By a vote of 88-11, the Senate just took the first step to rein in the president's abuse of trade authority by using national security as justification to levy tariffs," Republican Senator Jeff Flake of Arizona tweeted on Wednesday, hours after the Trump administration upped the ante of trade tension by threatening 10 percent tariffs on $200 billion of Chinese goods.
Thirty-nine Republicans and 49 Democrats backed the resolution calling for Congress to have a role when the president imposes trade barriers in the name of national security, as he did this year on steel and aluminum.
Flake and the measure's other main sponsors — Republican Senators Bob Corker of Tennessee and Pat Toomey of Pennsylvania -— said they considered Wednesday's action a "test vote" for legislation introduced in June to require congressional approval of any tariffs imposed for national security reasons, Reuters reported.
Some US trade groups have already urged the Congress to curb the escalation of tariffs. Rick Helfenbein, president of the American Apparel & Footwear Association, for example, said on June 15 that "President Trump is fixated with tariffs" when the administration proposed additional 25 percent of tariffs on Chinese import.
"We urge Congress to use its Article 1, Section 8 powers provided by the US Constitution to regulate commerce with foreign nations," Helfenbein said.
In a statement on Tuesday immediately following Trump administration's new round of hefty tariffs on Chinese imports, Helfenbein said this move will not do anything to help American workers, American consumers, or American businesses.
"By including items such as handbags, hats, and textiles on this additional list of products, the administration has shown that it is not concerned about targeting the American public with its 'Trump Tax'," he said. "This will result in inflationary costs throughout the supply chain, ultimately paid for by American consumers."
The Computing Technology Industry Association (CompTIA), a non-profit trade association, said on Wednesday that very few Americans will be unaffected by new round of 10 percent tariffs announced by the Office of the United State Trade Representative on Tuesday.
"Despite the USTR's commitment to 'not include goods commonly purchased by American consumers', the proposed tariffs will increase the price of products used every day in our homes and offices, including: Bluetooth speakers, home security systems, smart watches, phone accessories, screen monitors, and other technology products," Elizabeth Hyman, CompTIA's executive vice-president for public advocacy, said.
Contact the writer at huanxinzhao@chinadailyusa.com