Washington must know world won't fall into 'Cold War trap'
China Daily | Updated: 2018-07-14 09:04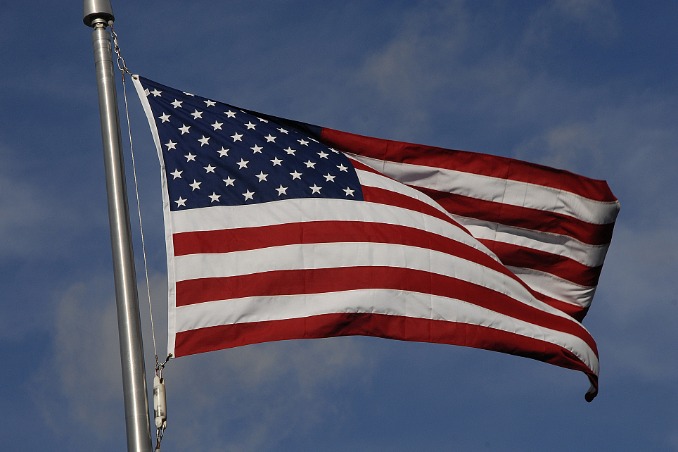 The tariff war the United States has launched is having multiple effects across the world-seriously damaging the global industrial and value chains, hindering the global economic recovery and, worst of all, forcing the otherwise normal world economic and trade pattern toward a new "Cold War trap" by using protectionism and unilateralism.
As one of the main countries at which the Donald Trump administration has directed its tariff measures, China is taking targeted and necessary countermeasures. But it also needs to dispel the spurious narratives of the US and repair the damage they have done to international relations, in order to ensure the global governance system does not deviate from the right track. Let us first analyze the Trump administration's statements and deeds in the run-up to the tariff war.
Indiscriminately accusing other economies of harming the US, the Trump administration has politicized economic and trade issues. Its National Security Strategy and National Defense Strategy reports describe some countries as "revisionist powers" or "strategic competitors" and accuse them of resorting to "economic coercion", "theft", "plundering" and "economic aggression".
It has also labeled some countries as "hypocritical" and "weak", reflecting its frustration over its failure to organize them into a US-led confrontational camp.
Obsessed with unilateralism, the US is trying to resolve its economic and trade disputes by resorting to "Cold War" weapons. In April last year, Washington re-initiated investigations into the import of such products as steel, aluminum, and automobiles and parts under Section 232 of the Trade Act of 1974 for the first time in 16 years with the aim to levy higher tariffs on them. It exempted some economies from these tariffs, though.
The re-use of these "Cold War" weapons in trade has seriously violated multilateral trading rules and disrupted the normal world trade order.
Going back on its commitments and obligations, Trump has pulled the US out of multilateral organizations and agreements, such as the Trans-Pacific Partnership agreement, the Paris climate agreement, United Nations Educational, Scientific and Cultural Organization, UN Human Rights Council, Global Compact on Migration, and the Iran nuclear deal. Such acts demonstrate the US' selfish approach of accepting only those international accords and institutions which it deems favorable, and deserting those it considers disadvantageous.
Scorning multilateralism and in open defiance of World Trade Organization rules and its disputes settlement system, the US has launched investigations under Section 301 of the Trade Act of 1974 against the imports from many economies and imposed high tariffs on them.
In a wanton manner, the Trump administration also has expanded the interpretation of national security in order to strengthen its management of and control over advanced technologies, from tightening limits on high-tech exports by changing its trade policies to frequently putting a halt to normal investments by foreign enterprises in US high-tech sector.
In June, the US Congress passed the Foreign Investment Risk Review Modernization Act, including foreign investment in the US' "key technologies" into the scope of security review. And Trump's statements and actions explicitly reflect his Cold War mindset and "you-lose, I-win" zero-sum approach to trade and economic relations.
The US has long been a self-proclaimed "champion of globalization" and "guardian" of free trade. But why is the Trump administration holding high the anti-globalization banner and pursuing protectionism?
The fundamental reason is that some US leaders and policymakers cannot keep up with the pace of history because of their Cold War mindset and their addiction to zero-sum games. In their eyes, international trade and economic exchanges are a game in which a participant either wins or loses, and there can be no "win-win" results.
As the sole superpower, the US should be playing an exemplary role by spearheading global economic and trade cooperation. Instead, it has chosen to do exactly the opposite, seriously undermining the multilateral economic and trade system, and vitiating international relations.
Historians do not need to describe anew what the nearly half a century of Cold War was like. The general public and sane politicians know full well what it was like, and shudder at the thought of any country even attempting to revive it. The very thought of fragile peace, development roadblocks, fear and hopelessness is enough to send a chill down their spine. Therefore, those who want to draw the world into a new "Cold War trap" are only indulging in wishful thinking.
The article is a commentary published in People's Daily.