Canada-China tourism gets on track
By NA LI in TORONTO | chinadaily.com.cn | Updated: 2018-07-18 05:20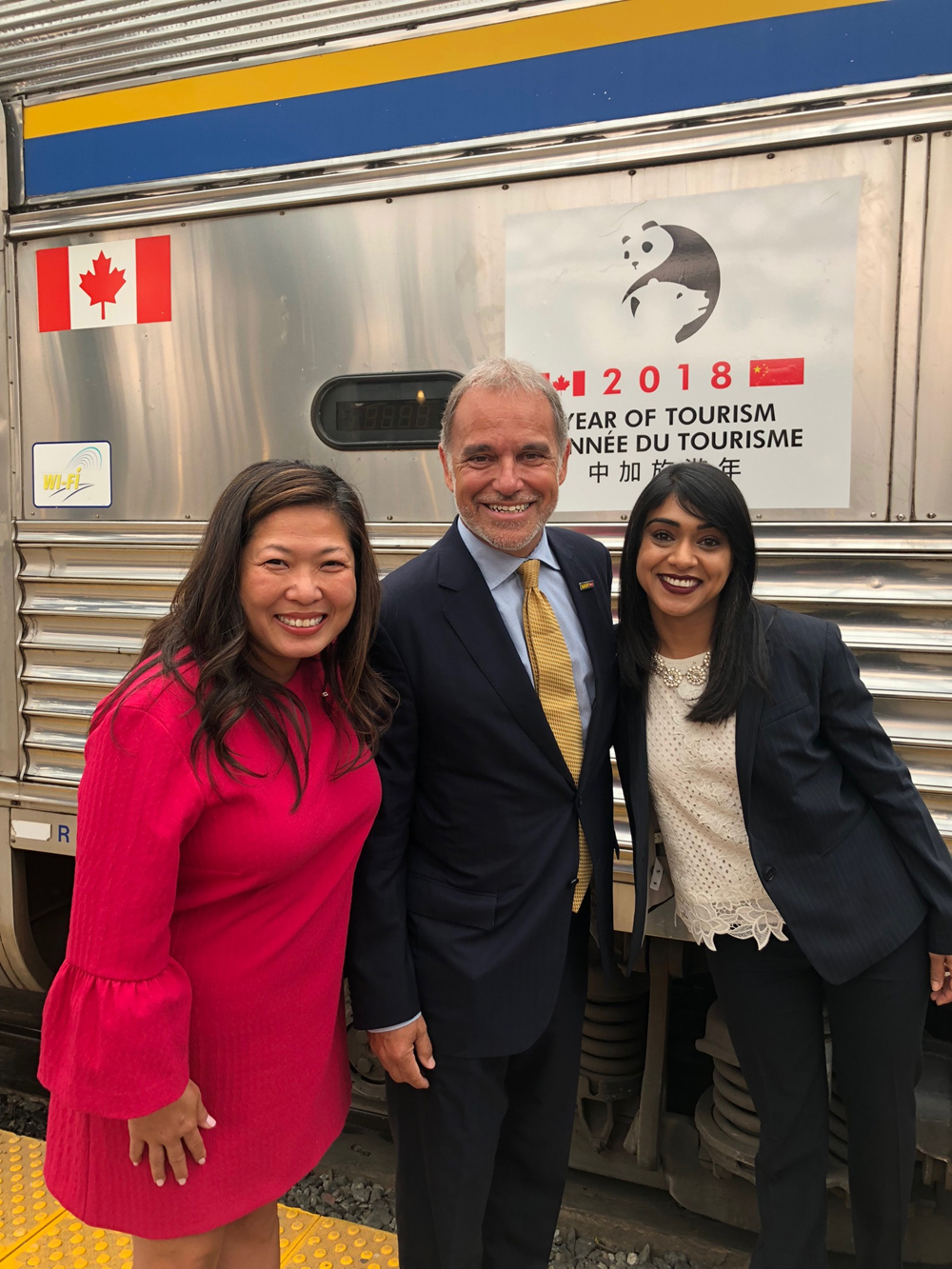 Railcars in Canada got their signals straight on Monday.
Yves Desjardins-Siciliano, president and CEO of VIA Rail Canada, along with Bardish Chagger, minister of Small Business and Tourism, celebrated the Canada-China Year of Tourism by unveiling the promo campaign logo on trains at Toronto Union Station.
As Canada's national rail passenger service, VIA operates intercity, regional and transcontinental trains linking over 400 communities across Canada.
Desjardins-Siciliano said they were seizing this opportunity to present Chinese tourists a unique experience and the chance to explore Canada by train.
"This year marks VIA Rail's 40th anniversary and we invite Chinese tourists to come and celebrate it with us by choosing to get onboard our trains and discovering the beauty and spirit of Canada," he said.
"We hope that as they visit our great cities and travel through our magnificent and varied landscapes, they will return home with fond memories of our country and, most importantly, its people," he added.
The branded trains will operate until September on the Québec City-Windsor corridor, and on the train between Toronto and Vancouver.
"As we celebrate the Canada-China Year of Tourism, I am pleased to officially unveil a VIA Rail train featuring the logo of this unique year," said Chagger.
Chagger said the trains would carry a spirit of goodwill to the many communities along their routes and she hoped they would also inspire many of the businesses in these communities to add a few words of Chinese to their websites, and learn more about Chinese tourists by visiting the Canada-China Year of Tourism website.
"This year is one to celebrate the close people-to-people ties between our two countries, and share the very best of what Canada has to offer, as we remain committed to Canada's tourism vision of doubling the number of Chinese visitors to Canada by 2021," Chagger said.