A summer guide to Beijing exhibitions
chinadaily.com.cn | Updated: 2018-07-18 10:47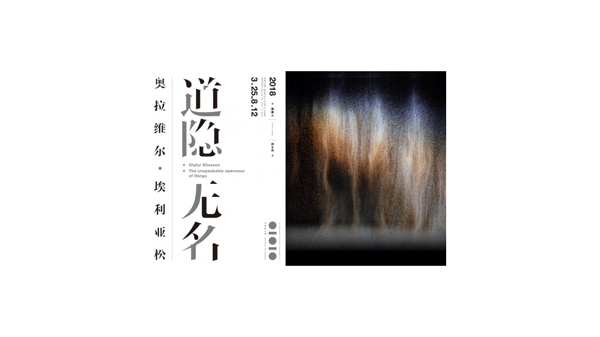 In the scorching days of summer, it is better to go to exhibitions to cool yourself off and get in touch with your inner self through the arts than to stay outside roasting in the high temperatures. Here's your guide to exhibitions in Beijing during the dog days of summer.
1.Red Brick Art Museum
Olafur Eliasson: The unspeakable openness of things
This extensive exhibit comprises an array of large-scale immersive installations, sculptures and works on paper by Olafur Eliasson, and encompasses the museum's eight exhibition halls, its garden and the Round Hall. Each space in the exhibition conjures a discrete environment dedicated to a specific phenomenon, such as light, fog, shadow, water, geometry and movement. The simple, yet effective experimental setups address topics that have been important to Eliasson throughout his career.
Olafur Eliasson (b. 1967, Iceland, Denmark) is a visual artist who works in a wide range of media, including installation, painting, sculpture, photography and film. Since 1997, his critically acclaimed solo shows have appeared in major museums around the world.
If you go
Mar 24 - Aug 12
Ticket 160 yuan ($24)
The Exhibition Hall opening time:
Summer: May 1 to Sep 30
Tuesday to Sunday: 10:00 - 18:00(Last entry at 17:30)
Winter: Oct 1 to April 30
Tuesday to Sunday: 10:00 - 17:30(Last entry at 17:00)
Hegezhuang village, Cuigezhuang Town, Chaoyang District, Beijing