A different side to the cosmopolis
By XING YI in Shanghai | China Daily | Updated: 2018-07-21 02:20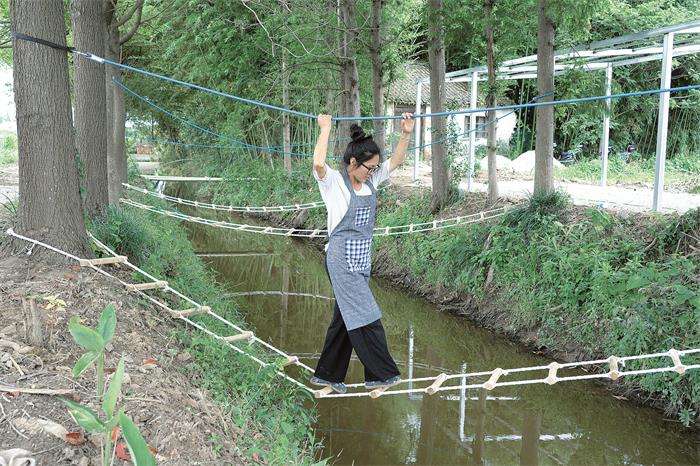 To most people, the general impression of Shanghai is that of a megacity filled with modern, towering skyscrapers that are illuminated by a stunning array of neon lights come nightfall. The streets in the city are notoriously busy, and are often flanked by the glitzy shop fronts of luxury brands.
The word "tranquility" is unlikely to be used to describe the city. The same can be said for the term "bed and breakfast". After all, Shanghai is not known as a countryside destination.
But this could soon change, with Chinese-style bed and breakfast businesses, also known as minsu, sprouting up in districts on the outskirts of Shanghai to provide travelers and weary city dwellers a different experience of the city.
A reprieve from city life
The development of minsu in China first started as mom-and-pop guesthouses around tourist sites. But because there are no famous tourist sites in Shanghai's countryside areas, minsu in the city are limited to the Zhujiajiao water town in Qingpu district, the beach area in Jinshan district, the Chuansha area where Disneyland is, and Chongming Island.
Named after an ancient Chinese poem, Ban Ri Xian is located on the idyllic Chongming Island in northeast Shanghai. This farm-style minsu offers guests the chance to experience the rural life through activities such as planting rice seedlings, picking fruits, harvesting vegetables as well as fishing and watching birds.
Business has been brisk. Ban Ri Xian is always fully-booked during the weekends, either by families or corporate team building groups.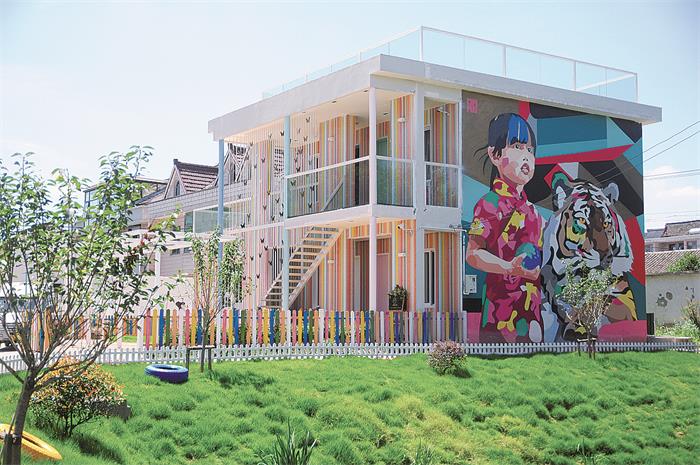 The minsu, which is owned by 45-year-old Liu Haiqing, has been singled out by the officials of the local Gangxi township as a model example of "rural vitalization" that others could follow. First proposed by Xi Jinping, general secretary of the Communist Party of China Central Committee, in his report to the 19th National Congress of the CPC in October 2017, this rural vitalization strategy forms part of China's efforts to boost the development of rural areas through tourism.
"Minsu can link many things together," said Kang Qian, deputy head of Gangxi town. "It can incorporate experience programs, dining and other activities that would make tourists stay and spend."
Among those working at this minsu is Xing Haiyan, a Chongming native who previously worked in a marketing firm in downtown Shanghai.
"I took up this job because I wanted to show people what countryside life is like. I grew up on a farm so I know the joys of living in such an environment," said Xing, whose job involves organizing activities such as one-day family programs at the farm.
Xing is also in charge of the social media accounts, and it was through this medium that Geng Lijun discovered Ban Ri Xian. Geng, who has lived in downtown Shanghai all her life, loved the environment so much that she visited the minsu several times last year. She said these short getaways were a good way for her son to learn things outside of the classroom.
"Time seems to pass more slowly when you're in the countryside," said Geng. "I feel like I can ponder about life and think about what I want to pursue."
Xing doesn't plan on being an employee for the rest of her life — she is aiming to set up her own farm-style minsu by the end of this year. The planned 15-room building would occupy two hectares of land. With local authorities striving to transform Chongming into a world-class ecological island, Xing is optimistic about her business venture because she expects more tourists to visit.
"I want to inspire other farmers to renovate their own houses into a minsu," Xing said. "It will help them earn some extra money in addition to the income they get from farming."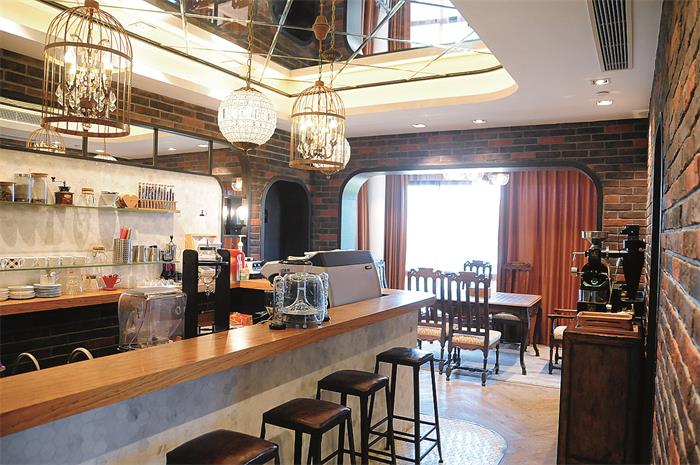 Regulating the market
Another part of Shanghai where more and more such businesses are emerging is in eastern region, near the Disneyland Resort. Since the theme park opened in 2016, many nearby villagers have transformed their houses into bed and breakfast establishments to provide an alternative to the pricey hotel rooms at Disneyland.
As part of efforts to regulate the growing market, the government of Pudong New Area, where Disneyland is located, issued guidelines regarding the development of such businesses in 2016.
Still in the pilot stage, the guidelines are aimed at ensuring safety and structured development that would help maintain or improve service quality. Jinshan district has also issued similar guidelines.
Last year, authorities issued the city's first minsu business license. Su Yu, a minsu project in Pudong's Lianmin village, was the first recipient of this license.
But instead of just branding itself as a cheaper accommodation alternative for Disneyland goers, Su Yu offers a range of activities for its guests, such as farming, pizza-making, pottery workshops and painting classes.
This project is run by Mingzhu Fuxiang Minsu Culture, which is a joint venture between a minsu operator, a real estate company, a collective-owned enterprise of Lianmin village, and a fund.
According to Zhou Hao, a PR assistant for the project, the joint venture company managed to get households involved in the project to agree on an annual rental fee ranging from 36,000 to 150,000 yuan ($5,400 to 22,300). It then helped each family to design their homes according to a unique theme. There are currently six themed houses available for rental. The company said that it is aiming to offer 200 homes by 2020.
Besides helping boost the incomes of villagers, the project has also generated more jobs as each venue requires chefs, security personnel and cleaners. Wang Guanlun, CEO of the project, said during the Shanghai International Minsu Conference in June 2017 that the project injected vitality into the village.
"When I first came to the village, I could barely see young people. Now, many young people have returned to the village to work. It is these changes I see that make me proud."
Wang Ying, who works as a conductor for the district's bus company, echoed that life in Lianmin village has indeed become more vibrant.
"Since Su Yu opened last year, there have definitely been more visitors arriving. Our family has considered renting out our houses to the company, but we'll wait and see how it goes," she said.
But while the move to regulate the market might be music to the ears of consumers, it has not been well-received by some bed and breakfast operators.
"Our business has suddenly become illegal because of the introduction of licenses. We don't dare to advertise anymore," said a woman surnamed Duan who runs three home-stay properties in Pudong.
She explained that it is difficult to obtain a business license because only registered companies can do so, and becoming a registered company requires a certain amount of capital that many people don't have.
Duan also lamented about the costs needed to ensure that each minsu meets government regulations regarding safety standards.
"Having to meet all these standards will drive up the costs, thus bringing down profitability," she said.
"Indeed, the development of minsu industry needs standards. But there also needs to be some support from the government."
More growth expected
Xu Weiwan, director of the Shanghai Municipal Tourism Administration, said in an interview with Shanghai news website Eastday that the city is currently monitoring the development of two pilot regions, Pudong and Jinshan, which have introduced minsu licenses and guidelines.
These regions have already published the guidelines and issued 10 licenses, according to Xu, and these projects are usually fully-booked during weekends and holidays.
Over at Fengshou village in Minhang district, a tourism project which includes many minsu options, is scheduled to open in August, Shanghai Observer reported.
Airbnb, the US home-sharing platform, said in an email interview with China Daily that it has seen a big increase in the number of shared B&B homes and guests over the past few years in China.
"Outside Shanghai's downtown area, Songjiang and Chongming districts have registered a major increase in the number of people using our service," it said.
"We see great potential in China's market. Young people born in the 1980s and 90s have a high acceptance for home-sharing, and they account for 80 percent of our customers."
In a report regarding home-sharing released by the State Information Center in May, there were about 3 million minsu that were registered online in the country as of last year, with the transaction amount totaling 14.5 billion yuan, up 70 percent from 2016. The report added that the number of shared-homes in rural areas would double, with the market scale hitting an estimated 50 billion yuan in 2020.
Contact the writer at xingyi@chinadaily.com.cn