A taste of culture
By Xing Wen | China Daily | Updated: 2018-07-25 07:48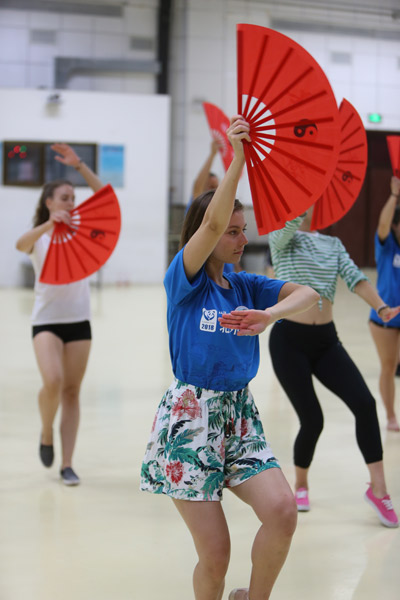 This year, about 60 households in Beijing volunteered to be host families in the program.
Jin Yu, a Beijing resident and mother of a 17-year-old, has hosted four foreign students over the past two years.
And as part of her duties she has driven the students from the camp site to Liulichang Culture Street where stores sell Chinese paintings and calligraphy.
Speaking of how she got involved in the program, she says: "I volunteered in 2016 because I wanted my daughter to communicate with her foreign peers in a relaxed way, and show the visitors the lifestyle of a Chinese family."
Jin says she hoped that the exchanges can prepare her daughter for possible overseas studies in the future.
The BFSU summer camp is just one of a series of activities sponsored by the Confucius Institute Headquarters, or Hanban.
On July 18, a bigger summer camp of 760 foreign students, organized by Hanban for the Confucius Institute in central and eastern European countries, kicked off in Beijing.