Chinese seniors new drivers of digital transformation
By Ouyang Shijia | chinadaily.com.cn | Updated: 2018-07-25 20:05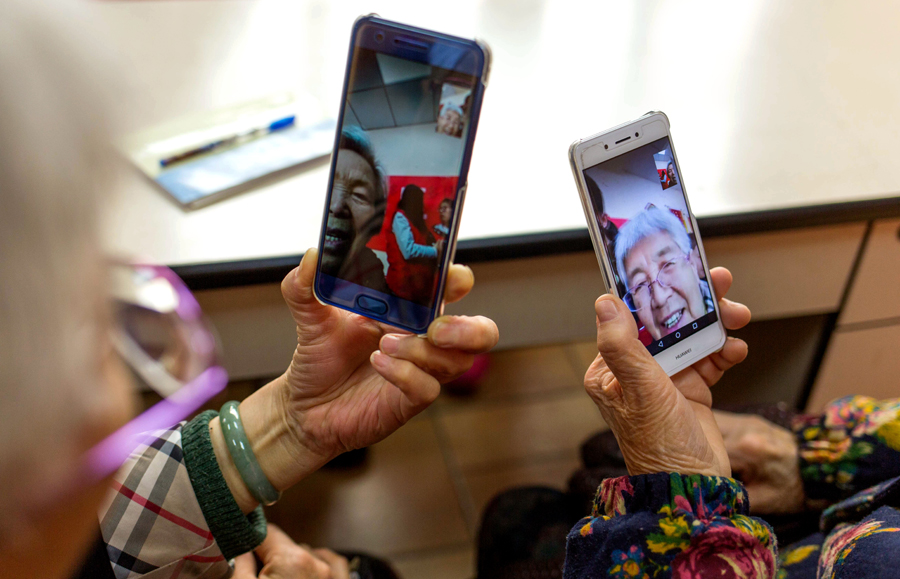 Chinese elderly people are actively embracing the digital transformation, particularly driven by their specific need for family interaction, according to a report.
The report, released on Wednesday by Tencent Research Institute and Shenzhen University, said that China is witnessing a wave of tech-savvy seniors. In 2017, 16.6 percent of the elderly people were internet users, compared to 5.2 percent in 2012.
According to the report, more elderly Chinese are taking the initiative to make messaging service WeChat a part of their lives. As of September in 2017, WeChat had 50 million active users over the age of 55.
"The huge elderly group is gradually becoming a new market in the age of internet. And we need to have a better understanding of individual differences of the seniors," said Si Xiao, head of Tencent Research Institute.
The report showed that elderly people spend around 1.37 hours on WeChat and have roughly 104 WeChat friends. Compared to the young generation, they are more likely to believe internet rumors.
Notably, one of the reasons why many elderly people are willing to use WeChat is to have more connections with their children and grandchildren. The survey showed that 23.1 percent of their WeChat friends were family members, higher than both the young and middle-aged people.
"I would ask more young people to help the old people learn to use digital products, which will help create a high-quality companionship," Si added. "On the one hand, statistics show that elderly people are actively embracing the digital world. On the other hand, their family members should try to be patient when introducing new stuff."
Government figures showed that by the end of 2017, China had 241 million people over 60 years old, accounting for 17.3 percent of the total population. And the number is expected to account for one third of the overall population by 2050.