Taking the high road
By Chen Meiling | China Daily | Updated: 2018-08-01 07:20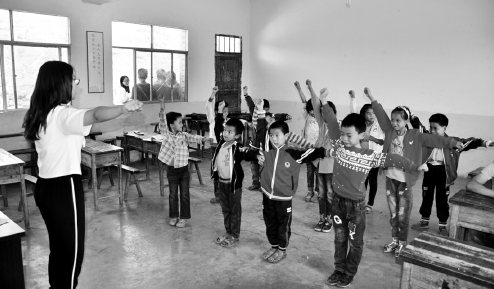 When students from a university in Wuhan signed up to become volunteer teachers in rural Guizhou, many found it to be a life-changing experience, Chen Meiling reports.
Xu Shiwei, a Chinese college student and volunteer teacher working in the remote mountains of Southwest China's Guizhou province, says he never imagined that real life could be more dramatic than TV when he first met the children "forgotten by God".
"My mom left. My dad is in prison," Xie Mengyun, a six-year-old boy, told Xu when they were walking home one day.
"Your father is in jail? Did you cry?" Xu asked. "I cried," the boy answered.
When they reached Xie's home, Xu saw two other children with their grandmother, who was carrying a heavy basket filled with vegetables on her back, forcing her to stoop under its weight.
The grandmother said their parents got divorced early. The mother left the mountain. The father married another woman, who allegedly ended up selling Xie in East China's Shandong province. In 2016, Xie was rescued by police and sent back home. The father was arrested in place of his wife, and won't be released until 2021.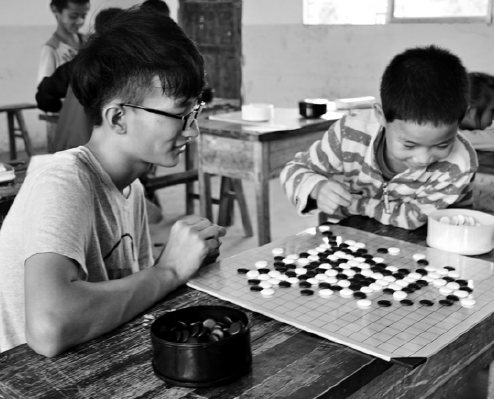 Although diagnosed with diabetes, the grandmother still cares for the children, saying she wanted them to receive an education and grow up to have a happy life.
"In this peaceful world, where can little Xie get the love he lacks?" Xu once wrote in his diary.
On July 16, a team of 24 college students and two teachers from Huazhong University of Science and Technology in Wuhan, the capital of Central China's Hubei province, set off for Nayong county in Guizhou province, as part of an annual volunteering teaching program set up in 2014.
Instead of offering traditional academic courses, they chose instead to teach painting, dancing, handicraft, chess and experimental chemistry classes to 40 children at Zhanghuan Sunshine Primary School, aged from 5 to 13. Many of the children had lost one or both parents. Some had previously dropped out of school, while one suffered from disabilities.
The program that lasted through Monday was set up to help local children gain confidence and learn more about the outside world, as well as training college students to have a stronger sense of social responsibility, according to Chen Shutian, a counselor at the university.