British workplace sickness rates reach all-time low
By JULIAN SHEA | China Daily | Updated: 2018-08-02 09:04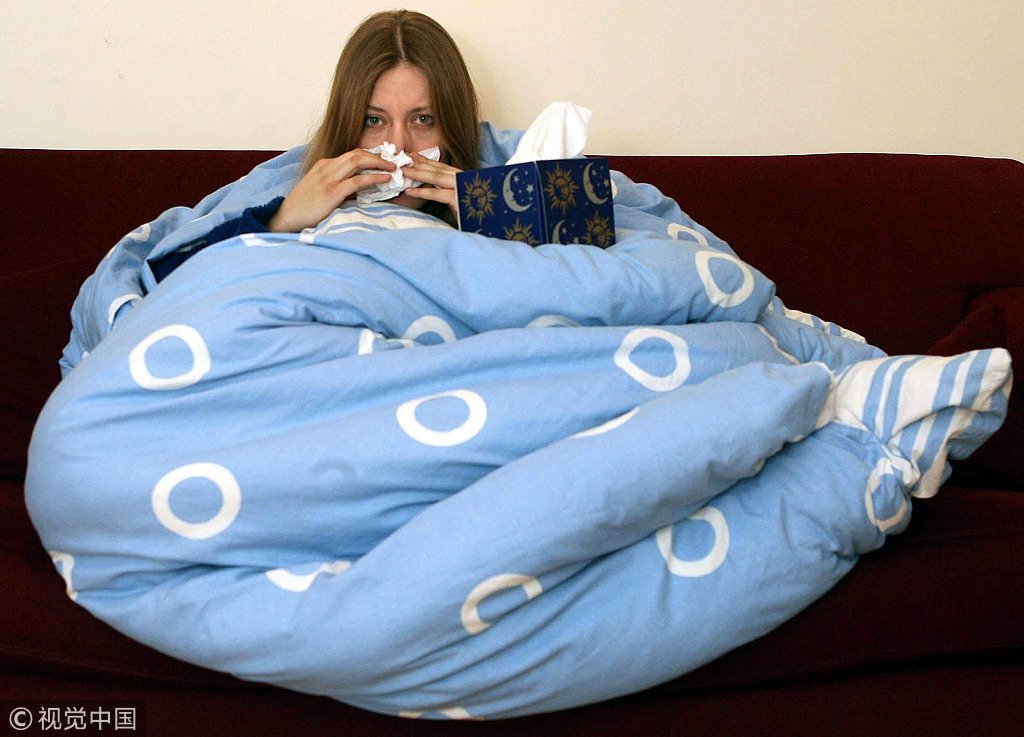 Figures released by the United Kingdom government have revealed that the number of sick days taken by British workers is the lowest since records began.
Data from the Office for National Statistics showed that in 2017, the average number of days taken off for sickness reasons was 4.1 days-as opposed to 7.2 days in 1993, when records were first kept.
Although healthier lifestyles and longer life expectancy are contributory factors, there are fears the change is also down to workers feeling under pressure to work when unwell, for fear of losing their jobs.
The reasons given for sickness by different age groups are revealing. While the most common reason is minor ailments such as colds, making up 26 percent, back and joint pain are the next highest, particularly among workers in the 50-64 age range.
Among younger workers, however, mental health is an increasing issue. Figures showed that among 25 to 34-year-olds, 9.6 percent of sick days were for mental health reasons-up from 7.2 percent in 2009.
Private sector workers in agriculture, forestry and fisheries have the lowest rate of sickness absenteeism, at 1.4 percent. Public sector health workers recorded the highest rate, at 3.3 percent.
The report said that there were particular contributory factors to absenteeism in the health sector. "It is possible that the exposure of health workers to infections and diseases contributes to their higher sickness absence rate," it said, also noting that the sector employed more older workers and women, who generally have higher absence rates.
Rachel Suff of the Chartered Institute of Personnel and Development said it was important that employers and employees took workplace sickness seriously, and the increase in "presenteeism"-working through illness-was a concern.
"That's not the sign of a healthy workplace, which isn't good for them or the organization," she said.
"What's even more concerning is the fall in the number of organizations taking steps to tackle presenteeism. When people are genuinely unwell, they will not be productive at work. Organizations need an attendance management culture that supports people."
Cary Cooper, a professor at Manchester Business School, echoed these comments.
"Sickness is low because presenteeism is high," he said. "Given the aftermath of the recession and with Brexit looming people are frightened to be off ill,… they do not want high levels of absenteeism on their HR record, which they feel will make them vulnerable."