Shanghai book fair spreads the word across the city
By ZHANG KUN | China Daily | Updated: 2018-08-03 08:59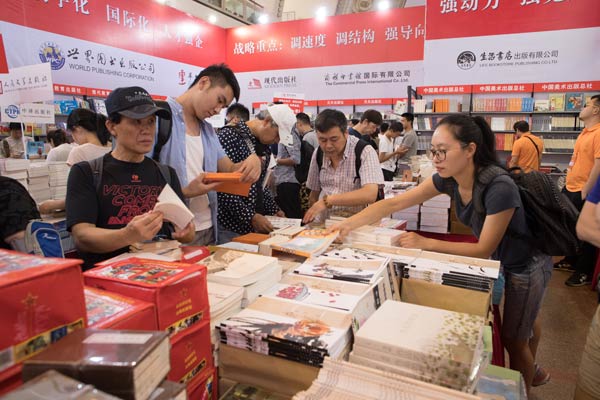 The 15th Shanghai Book Fair will take place from Aug 15 to 21 at the Shanghai Exhibition Center, as well as 100 other venues all over the city.
"In the past few years, we have witnessed the rapid increase in the number of lectures, book signings and other reading events taking place at the Shanghai Book Fair," Xu Jiong, director of the municipal administration of press and publications, told a news conference on July 25. He found that "a lot of people go to the book fair not only for the books on display but also for these reading events".
The Shanghai Exhibition Center consists of a cluster of historical buildings in the former-Soviet style. "The vintage grandeur of the architecture has provided an ideal environment for the Shanghai Book Fair-the annual festival has become one of the largest celebrations of reading and publications in the country," he says.
However, the venue space-at around 23,000 square meters-is limited. "Authors will be coming from all over the country, even other parts of the world, and we wish to provide as many opportunities as possible for them to meet with readers in Shanghai," he says.
The 100 "branch venues" of the book fair will consist of libraries, lecture halls and community centers, as well as 78 brick-and-mortar bookshops all over the city.
Brick-and-mortar bookstores in Shanghai are recovering from a low period, Xu says. Dozens of stores, each with its own distinctive aesthetic and specialty, have blossomed in Shanghai, even in such suburban areas as Zhangjiang and Lingang.