Competent Jiujiang melds past, present
By Mable-Ann Chang | China Daily | Updated: 2018-08-06 08:36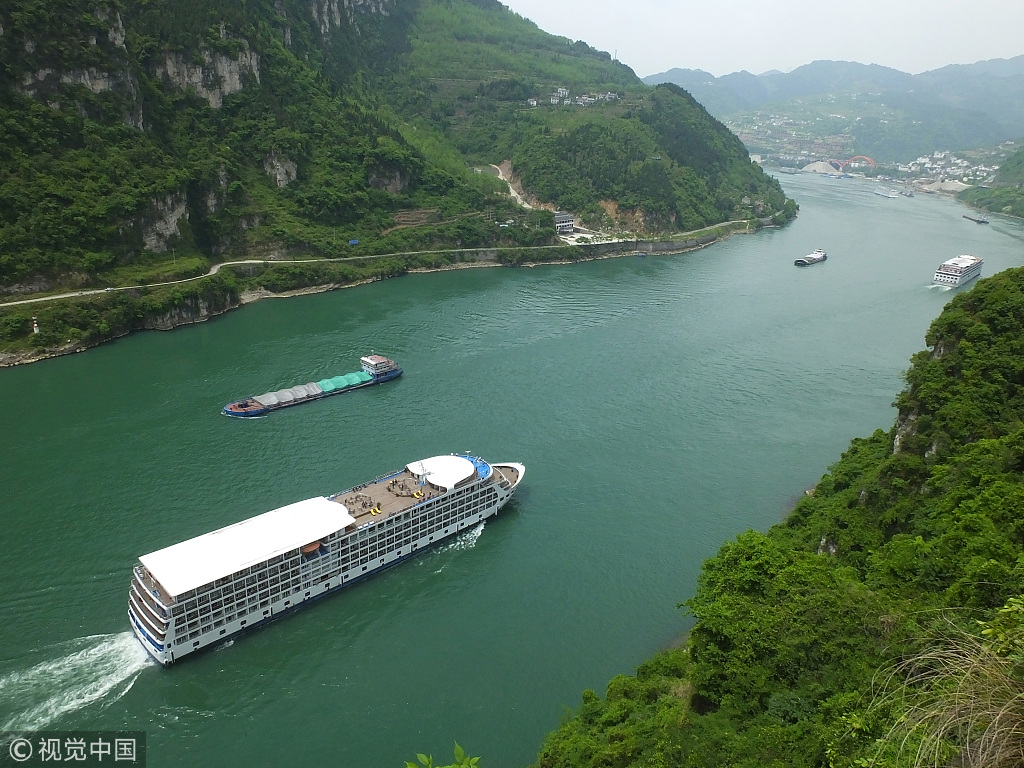 After strapping on a bright-orange life jacket and stepping onto a boat, I finally came face to face with the highly discussed Yangtze River - the longest river in Asia.
Staring out across the choppy water, the ongoing infrastructure development along Jiujiang's section of the river becomes apparent.
A representative of the Comprehensive Protection Bureau of the Yangtze River, who was on board, spoke proudly of how illegal ports on the river have given way to environmental protection efforts.
The passion evident in the voices of locals as they speak of the river highlights how vital the river is to their society and lives.
Having been invited on a reporting tour to review the progress of the Yangtze River Economic Belt, with Jiujiang being my second stop, the day proved to be an impressive one. Jiujiang, Jiangxi province, is a city that shows off the simultaneous development of many sectors, from infrastructure and tourism to environmental initiatives - comprehensive growth that few cities have been able to accomplish.
While the morning was spent understanding Jiujiang's infrastructure development, the afternoon was left for learning about Jiujiang's culture and what attracts visitors to the city. It has become a popular tourism destination along the Yangtze in recent years.
While keeping up with developments, the city appears to have remembered its roots and has in fact placed special emphasis on keeping traditional culture alive. Upon visiting the Pipa Pavilion and Xunyang Tower, as well as listening to performances of the pipa - a traditional Chinese four-stringed instrument - and watching tea ceremonies, I was amazed to see several young people milling about.
Many were enjoying the day with family members, but what surprised me most was how young people were actively taking part in learning about their heritage.
The pipa players appeared to be students, and I even saw several young couples strolling hand in hand while examining exhibitions.
This struck me as a remarkable display of how government initiatives in preserving ancient culture have been successful.
In many countries around the world, teenagers frequent mindless shopping malls and amusement parks on Sunday afternoons, despite government programs attempting to convince them otherwise.
Jiujiang's across-the-board development, as well as the way it has maintained traditional culture in society, is enviable.
It makes me think that many cities around the world could really learn from the evident competence in city management that Jiujiang has achieved.
Contact the writer at changyian@chinadaily.com.cn