China-themed fireworks festival in Brussels adds glitter to tourism year campaign
Xinhua | Updated: 2018-08-06 11:11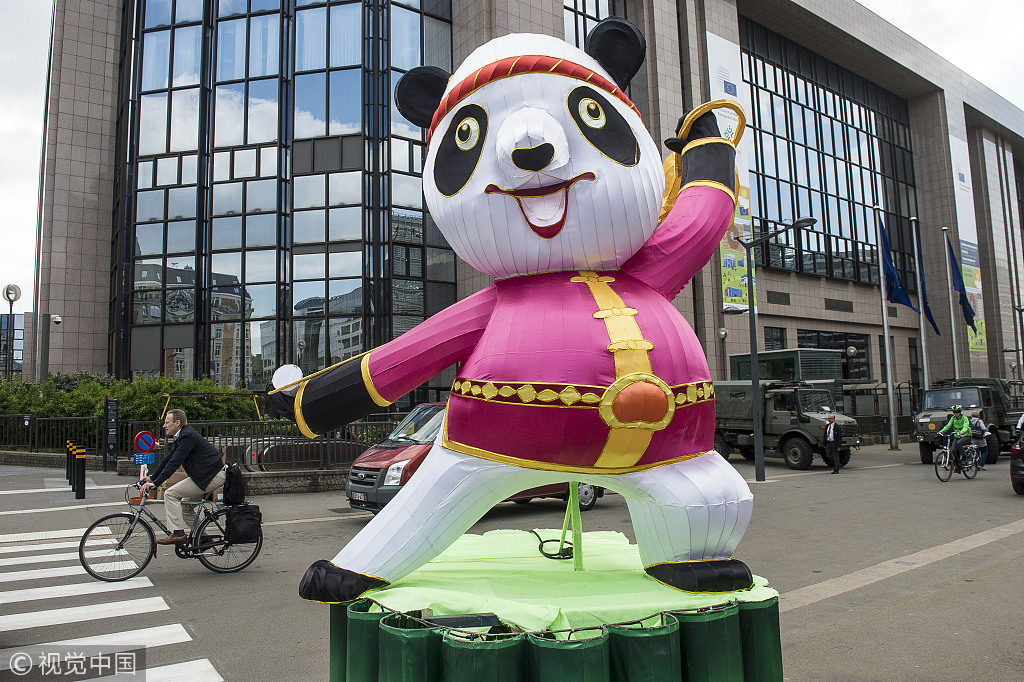 BRUSSELS - The dark night sky in Brussels was lit up with dazzling colors as fireworks shot up from its landmark Mini-Europe park on Saturday, as a China-themed fireworks festival added glitter to the 2018 China-European Union (EU) Tourism Year campaign.
The China-EU Summit in July 2016 decided to observe 2018 as China-EU Tourism Year and as part of the decision, Mini-Europe is hosting a sound and light show for three Saturdays from Aug. 4 to 18.
The park has been festooned with Chinese lanterns bearing images from Sichuan Opera, a traditional opera that originated in China's southwestern Sichuan Province famous for its pandas and hot cuisine. The giant lanterns in the European landmark synthesized two cultures, creating a festive atmosphere.
Besides the fireworks, the EU-China Y&Y Team, composed of amateur Chinese dancers living in Belgium, put on a dance show and a display of cheongsams, the traditional Chinese dress well-known for its elegance and colorful patterns.
Since the tourism year opened in Venice, Italy, in January, China and the EU have launched a series of tourism promotion events.
The Chinese Lantern Festival held in Brussels' Grand Place in February also fascinated a large number of European visitors.