Customers spending thousands of dollars online on customized clothes
By Zheng Yiran | chinadaily.com.cn | Updated: 2018-08-06 15:31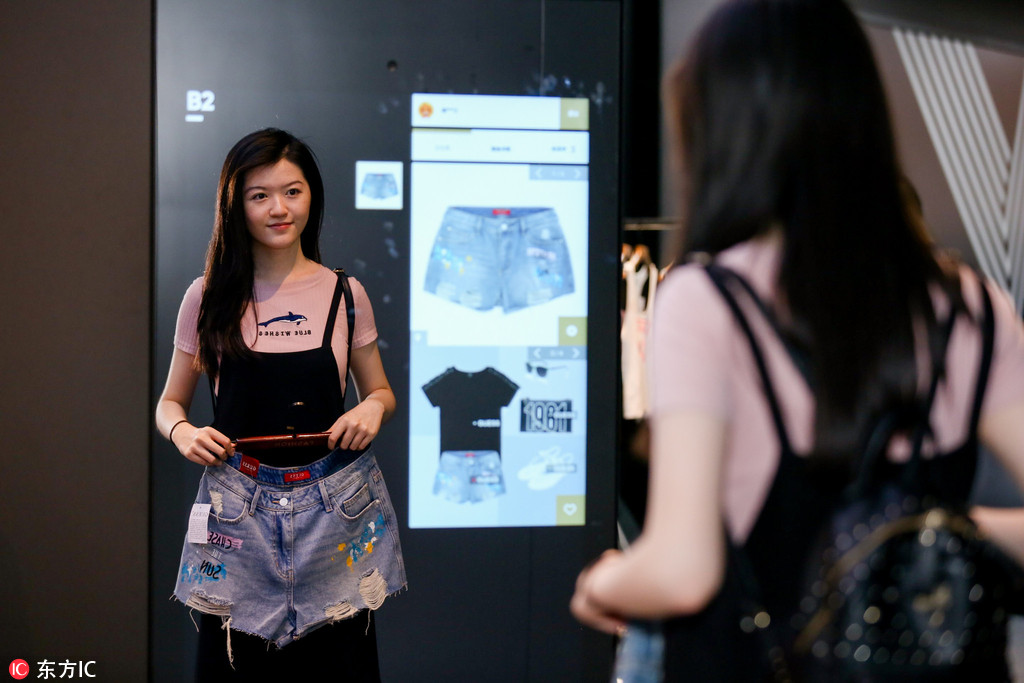 As China's consumption upgrades picks up pace, consumers are willing to spend around $30,000 on online custom-made clothes, a report said.
The report, released by internet custom-tailored apparel leader YBREN.COM, showed that for the first half of this year alone, a customer from Suzhou, Jiangsu province, spent 237,636 yuan ($34,871) on tailored clothes, grabbing the first place on the list.
Based on YBREN's database of 450,000 consumers, clients specify a time for a tailor to visit their home for measurements and let the bespoke clothes be delivered directly. Guangdong, Zhejiang, and Jiangsu province ranked the top 3 in terms of number of online users of tailored clothes.
Meanwhile, Hangzhou took the first place among China's cities with the highest ratio of online tailors, followed by Shenzhen in Guangdong province, Guangzhou, Beijing and Changsha.
Netizens in Beijing, however, spent the highest amount of money on online custom-made clothes, followed by Shanghai, Shenzhen, Chengdu and Changsha.
Yang Yang, co-founder and vice-president of technology with YBREN.COM, said that "The report is based on customer data that we accumulated for three years. Garment customization is changing our lifestyle, and the consumption big data serves as a guide for the industry."
Big data-based technology also revealed consumers' measurements according to regions. Harbin and Shijiazhuang possess the largest number of male users of over 1.8-meter height and females of over 1.7-meter height respectively, while Shijiazhuang and Guiyang have the most male users over 80 kilograms and females that weigh less than 50 kg.
In terms of breast size, women in Tianjin won the honor.