抗癌药准入谈判(kàngáiyào zhǔnrù tánpàn) : Anti-cancer drug medical insurance access negotiations
China Daily | Updated: 2018-08-08 07:00
Pharmacists work at a hospital in Enshi, Central China's Hubei province. The prices of cancer treatment drugs in China are expected to be reduced. [Photo/VCG]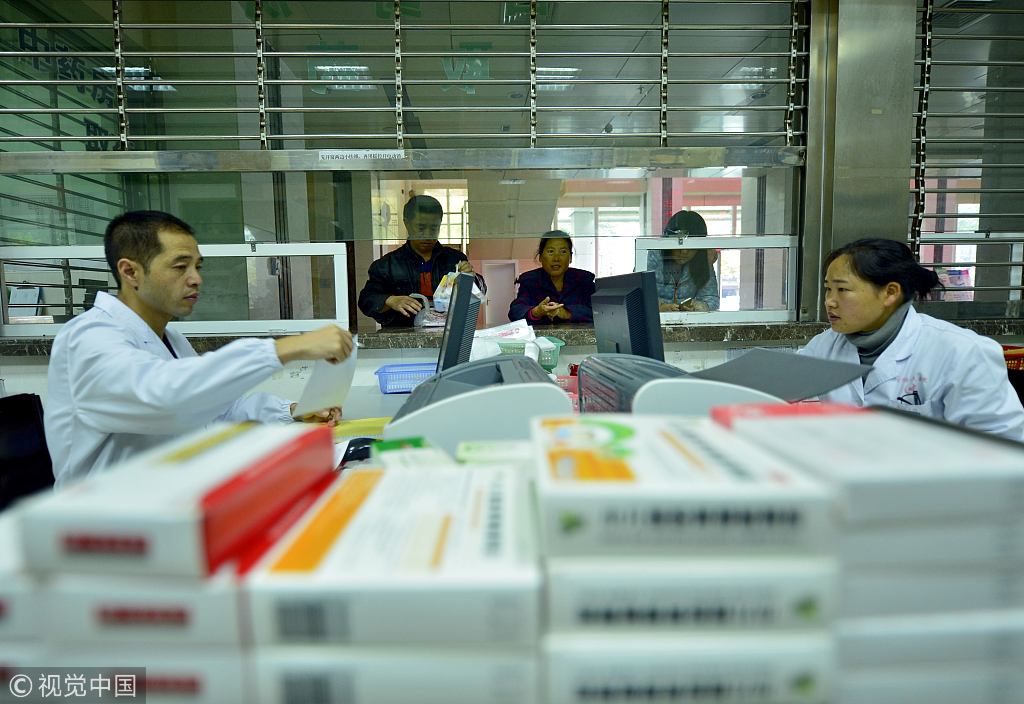 According to the State Medical Security Administration, the latest round of negotiations for anticancer drugs to be incorporated into the medical insurance medicine catalog is expected to be completed before the end of September.
The negotiations between the medical insurance institutions and the representatives of the relevant pharmaceutical enterprises will finally determine the payment standards for the relevant drugs.
Centralized drug procurement can effectively promote the reform of public hospitals, reduce the high price of drugs and the cost burden of cancer treatments for patents and their families.
The person in charge of the National Medical Insurance Bureau said that the drugs proposed by the experts are all drugs with high clinical value, high innovation and high patient benefit and they include various types of anticancer drugs targeting renal cell carcinoma, melanoma, chronic granulocytic leukemia and lymph cancer.
The State Medical Security Administration said it has determined the anticancer drugs of this medical insurance access negotiation after an experts' review, selection and voting.
China has taken multiple measures to reduce the economic burden of the patients, especially those with serious diseases such as cancer. Since May 1, China has cut the tariffs on all the imported anticancer drugs to zero.