楼市调控问责(lóushì tiáokòng wènzé): Accountability for real estate control
China Daily | Updated: 2018-08-09 07:43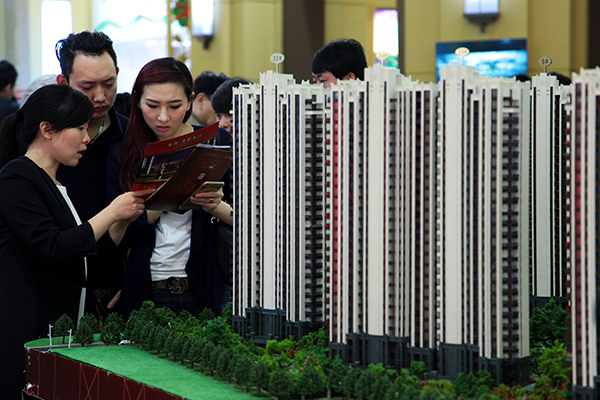 At a meeting in Shenyang, Liaoning province, on real estate work on Tuesday, the Ministry of Housing and Urban-Rural Development laid out specific measures for the control of housing prices. The ministry clarified that city governments will be held accountable if they fail to control their local real estate markets.
The ministry said that it is determined to solve the problem of soaring housing prices and it will implement policies according to the actual situations in local areas, promote the balance of supply and demand side in the real estate market, reasonably lead market expectations, and regulate the market order, so as to resolutely control housing prices. It will also accelerate the establishment of a long-term mechanism that promotes steady and healthy development of the real estate market.
The ministry said that local authorities must guarantee the stabilization of land price, housing prices as well as real estate market expectations and it will establish a monitoring system for the real estate market, and improve evaluation and examination mechanism of local authorities' real estate control work. Local governments that fail to achieve the real estate control targets will be held accountable.