Ebola vaccinations underway in DRC
By LUCIE MORANGI | China Daily | Updated: 2018-08-09 09:22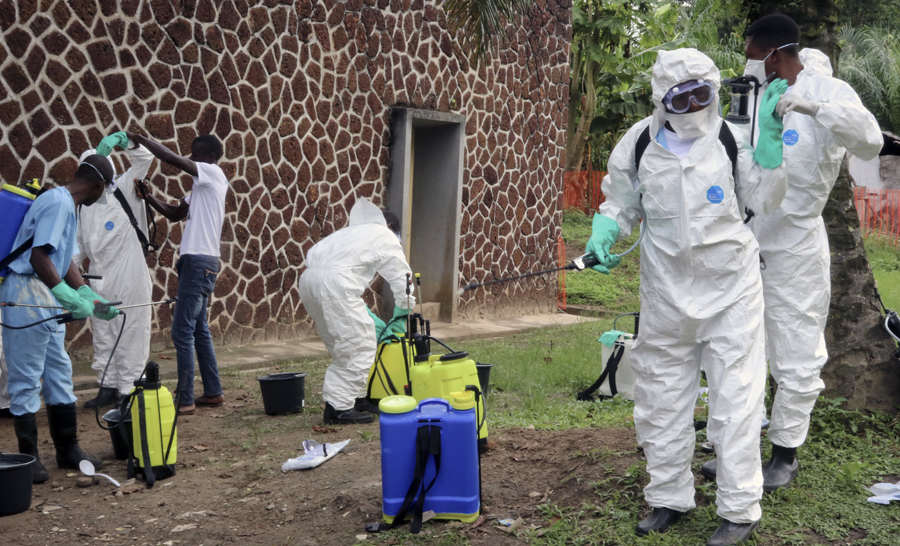 Following confirmed reports of a renewed Ebola outbreak in eastern Democratic Republic of Congo, the World Health Organization has said that it expects vaccination to start on Wednesday.
This coincides with an earlier announcement by the ministry of health in DRC that it has received approval from the Ethics Committee to start the exercise.
On his Twitter feed, the Minister of Health Oly Ilunga announced that genetic sequencing of the virus by the National Institute of Biomedical Research, or INRB, has confirmed that the deadly virus in North Kivu is Ebola Zaire and not linked to the Ecuador epidemic that left 33 people dead and was declared over at the end of July.
There are more than 3,000 doses in stock in the capital Kinshasa. The experimental vaccine, which is manufactured by Merck, proved successful during its first wide-scale usage against the previous outbreak in Equateur Province.
The virus, believed to be carried long distances by bats, poses a high regional risk, WHO has said, noting that Rwanda, Uganda, Burundi and South Sudan share borders with eastern Congo. About 900 contacts of confirmed or suspected cases have been identified for monitoring, said WHO.
As of Wednesday the death toll remained 36 with 27 probable cases registered in the Beni region, in North Kivu province, according to WHO spokesman Tarik Jasarevic.
He said at least 30 WHO staff have been deployed to Beni and other teams are headed to Mangina. "We are responding to an outbreak of a deadly virus in an area of active conflict. This makes the response very complex," said Jasarevic. He added that North Kivu is at UN security level 4, which is one of the highest levels of UN security phasing.
"And even though we have access to the towns in Mangani and Beni, we don't know to what extent we will be able to rely on armed escorts for broader contact tracing outside those small towns. That's going to be a critical determining factor in our ability to respond."
WHO has warned that this new outbreak poses a particular challenge as the region is a "war zone" with several active armed groups and tens of thousands of displaced people. Heavily traveled borders nearby with Uganda and Rwanda also complicate efforts to contain the disease, which is spread via contact with the bodily fluids of those infected, including the dead.
On their Twitter feed in Nairobi, Medecins Sans Frontieres said it is responding to the most recent outbreak by setting up a treatment center and continuing to provide medical care for non-Ebola-related patients.