Bohai Capital eyes debt reduction in plan to sell Avolon equity
chinadaily.com.cn | Updated: 2018-08-09 15:57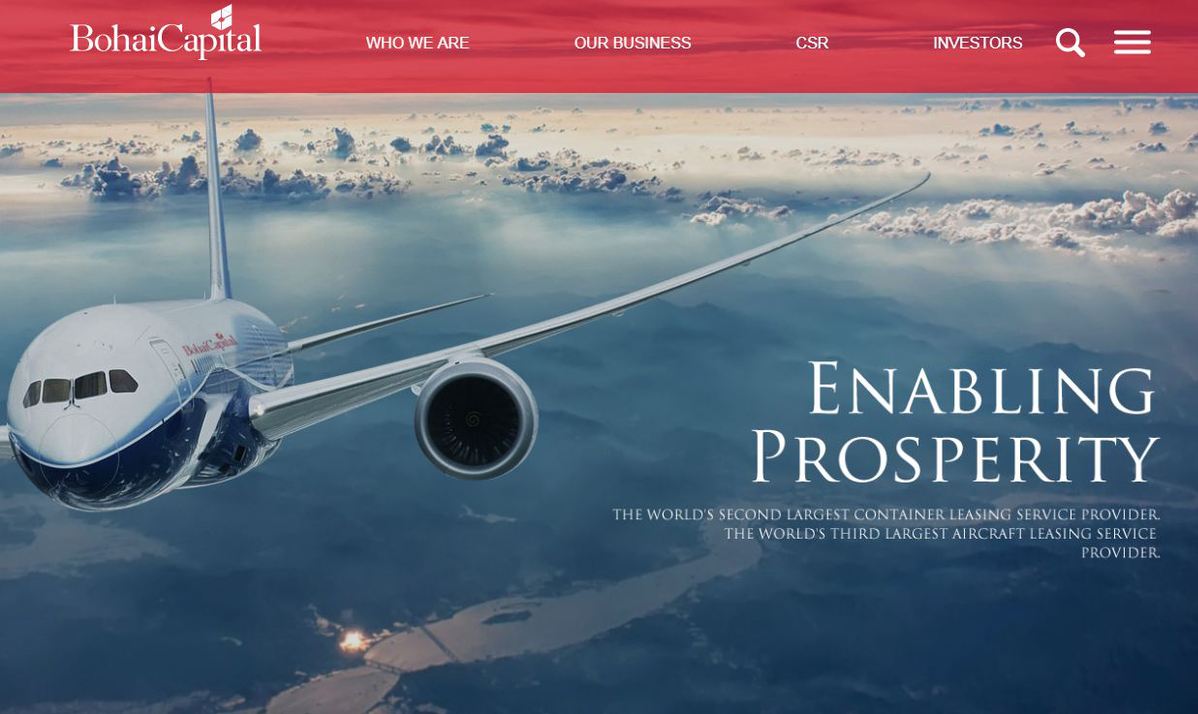 Bohai Capital Co Ltd will sell 30 percent of its subsidiary company Avolon's equity to ORIX Aviation at $2.212 billion, aiming to further enter the Asia-Pacific aircraft leasing market, according to the company's statement.
"With ORIX's channel advantages in the Asian market, Avolon will be able to expand in northeastern Asia, apart from the Chinese mainland, further improving its popularity in the region," said Zhuo Yiqun, CEO of Bohai Capital.
According to Bohai Capital's statement, the sale is also aimed at reducing the company's debt rate and maintaining good liquidity.
If the sale succeeds together with another equity transfer for the company, Bohai Capital's debt rate will be reduced to 80 percent, returning a cash flow of more than 16 billion yuan ($2.35 billion) this year, the company statement said.
So far Bohai Capital has invested $6.259 billion in Avolon, and the premium rate in the sale has reached 18 percent, the company's statement said. Since Avolon was acquired by the company in January 2016, its industry ranking has jumped from No 11 to No 3, according to the company's open data.
In the international capital market, selling a small portion of a rising capital's equity is not without precedent. Trimming debt and improving profitability are the major reasons for selling, an industrial report said.
In 2016, Softbank sold $2.4 billion of Alibaba's shares back to the company, aiming to trim its debt and invest more in newly acquired assets. In 2017, Suning.com also sold part of Alibaba's shares, making a profit of 5.6 billion yuan to boost the listed company's performance, the report said.
Fan Hang contributed to this story