Classes in summer keep pressure on students to perform
By WANG KEJU | China Daily | Updated: 2018-08-10 07:17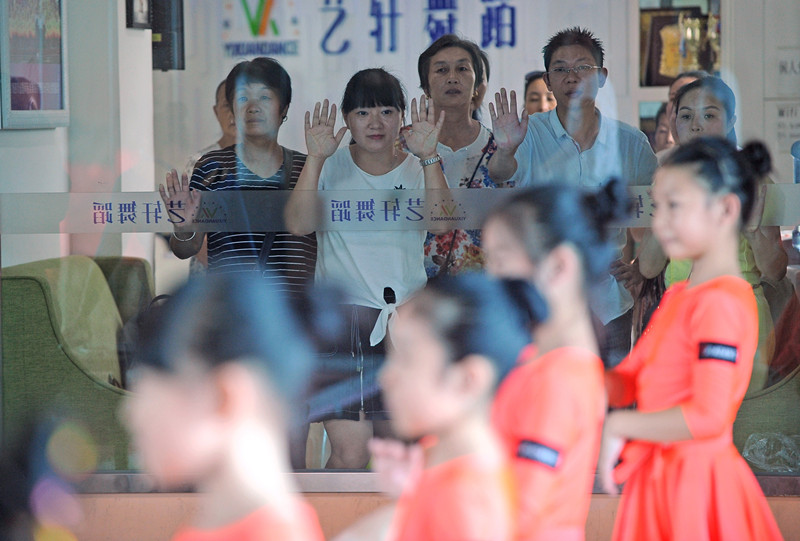 Chinese parents have ramped up extracurricular classes during summer vacation, giving children an increased workload just as schools are cutting back on homework, a poll has shown.
In a survey by China Youth Daily last week, about 60 percent of parents said they wanted their children to improve any shortcomings through after-school programs, and more than half sent their children to extracurricular classes to keep up with other parents.
Liu Yuehan, an 8-year-old girl in Beijing, attends six extracurricular courses during the summer vacation, and the second-grader will continue with her busy schedule after the new semester begins.
She attends the extra classes-English, math, dancing, piano, drawing and gymnastics-from Monday to Sunday, with only a few hours of spare time left every day to do her school homework and play.
"I know my daughter is experiencing pressure beyond her age, but I don't know what else to do. There are just too many afterschool classes and everyone is signing up," Wang Lijuan, Liu Yuehan's mother, told China Daily.
She added that advertisements for extra classes can be seen everywhere: in the subway, at bus stops and on elevators.
"Everyone around me is sending their children to private training institutions. I can't help thinking that I would somehow be failing my daughter if I did not send her to the classes," Wang said.
Sun Liqiang, the father of a fourth-grade pupil in Shijiazhuang, Hebei province, sends his son to attend four tutoring classes, one each in English and piano and two in mathematics.
"I have to provide my child with more extracurricular learning to help him stand out from his peers and eventually gain admission to a good university. I know he is very depressed about not having a real holiday. But it is better to attend tutoring classes than sit home and play video games," he said.
Half of respondents also noted that most children around them take the classes unwillingly. Over 65 percent expressed the hope that parents would change their views toward education and be less anxious.
Yang Dongping, dean of the 21st Century Education Research Institute in Beijing, said providers of private classes fill the gap when the quality of school education begins to lag what is found in tutoring institutions. The real solution to reducing pupils' academic workload is to increase the quality of school education, Yang said.
"Instead of blaming parents and providers of extracurricular classes for the situation, making a thorough overhaul of China's exam-oriented education system would offer a real solution and reduce the burden on students," Yang said.