Three clinics cleared after vaccine scare
By Yang Wanli | China Daily | Updated: 2018-08-10 08:15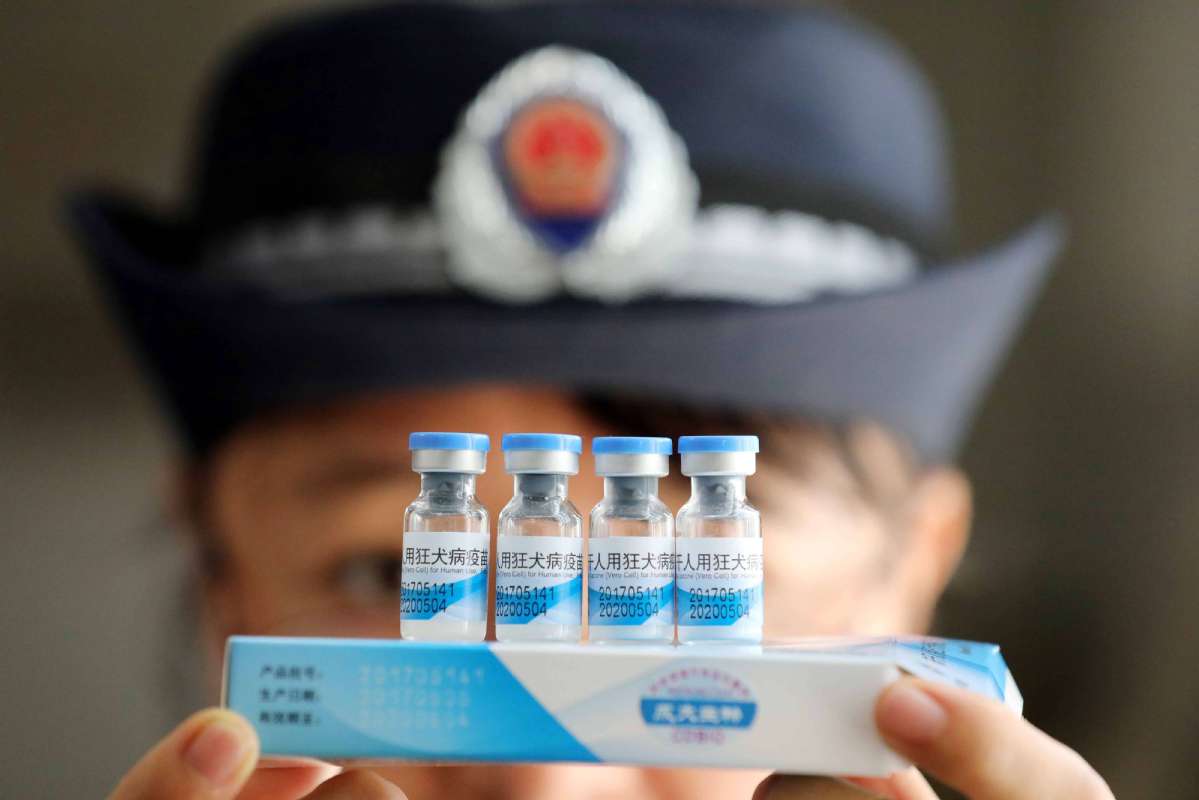 Authorities cite sloppy bookkeeping, advance issuance of cards to patients
Three health clinics that faced online accusations of giving expired vaccines to patients in Shangluo, Shaanxi province, have been cleared, and authorities are blaming the panic on poor management and training.
The Shangluo city government said on Thursday that inspectors from the provincial health authority had visited the clinics - on Tongxin, Gongnong and Mingren streets - and checked 32,616 doses of 12 kinds of vaccines. All were within the expiration date, it said.
The move came after an Aug 3 post on Sina Weibo accusing the clinics of administering expired vaccines, including those designed to prevent measles, mumps and rubella; epidemic cerebrospinal meningitis; Japanese encephalitis; and diphtheria, tetanus and whooping cough.
A user called "Buzhengjing Uncle" uploaded a photo of a child's immunization record and said the child's parents had traced the vaccine batch number and found that it was expired. This led to others tracing their children's records and finding the same result, prompting many to express concern via Sina Weibo and WeChat.
On Thursday, the city issued a statement blaming the situation on bad record keeping.
It said all three clinics had failed to register vaccine purchases with the health authority within 24 hours, as required by local regulations, and their employees had been filling out immunization cards - which are issued to each patient - in advance rather than after vaccines had been administered, resulting in the confusion over expiration dates.
The investigative team sent by the provincial government found the clinics lacked necessary training for employees, which resulted in their poor performance, the statement said. It added that the city health department should shoulder responsibility for those problems because of a lack of supervision.
"Those problems need to be seriously treated and taken as an alarm for future work. A mass inspection should be conducted to cover vaccination services, from delivery to injection and follow-up services, in all of the city's clinics," the statement said.
It also emphasized that a long-term service and quality-control system should be established to provide regular training to staff members so that standards are met and the safety of vaccinations is assured.
"Punishment of the people who are responsible for the mismanagement should be given according to the law and regulations," the statement said.
In Yunnan province, health authorities said on Wednesday that they had launched an investigation after a recent report from a resident in Kunming, the provincial capital, who was said to have been vaccinated with an expired rabies vaccine this month.
The clinic involved in the case was shut down, China News Agency reported.
yangwanli@chinadaily.com.cn