Designer creates garment with 'gills'
chinadaily.com.cn | Updated: 2018-08-10 10:51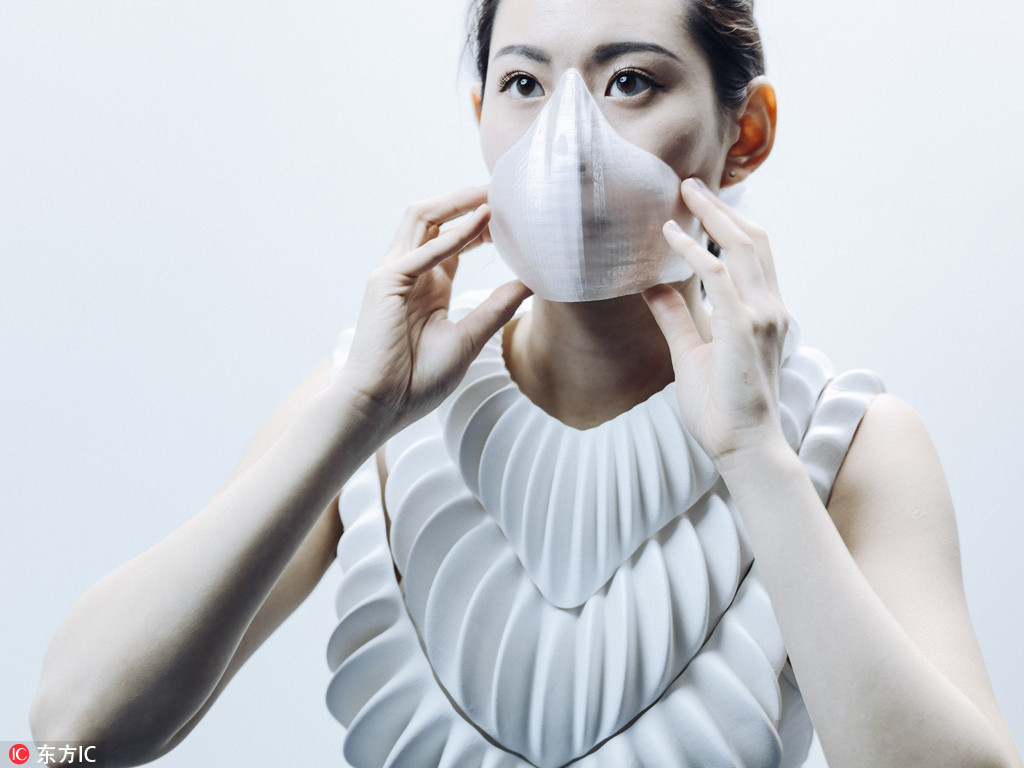 A designer has built "gills" to assist breathing in a potentially flooded future.
Material scientist Jun Kamei's Amphibio is a 3D-printed amphibious garment which functions as a set of gills. The project is a collaboration between the Royal College of Art and RCA-IIS Tokyo Design Lab at The University of Tokyo.
"By 2100, a temperature rise of 3.2 C is predicted to happen, causing a sea level rise affecting between half a billion and 3 billion people, submerging megacities situated in coastal areas," Jun explained.