End Wildlife Crime campaign launched in Beijing
chinadaily.com.cn | Updated: 2018-08-10 20:10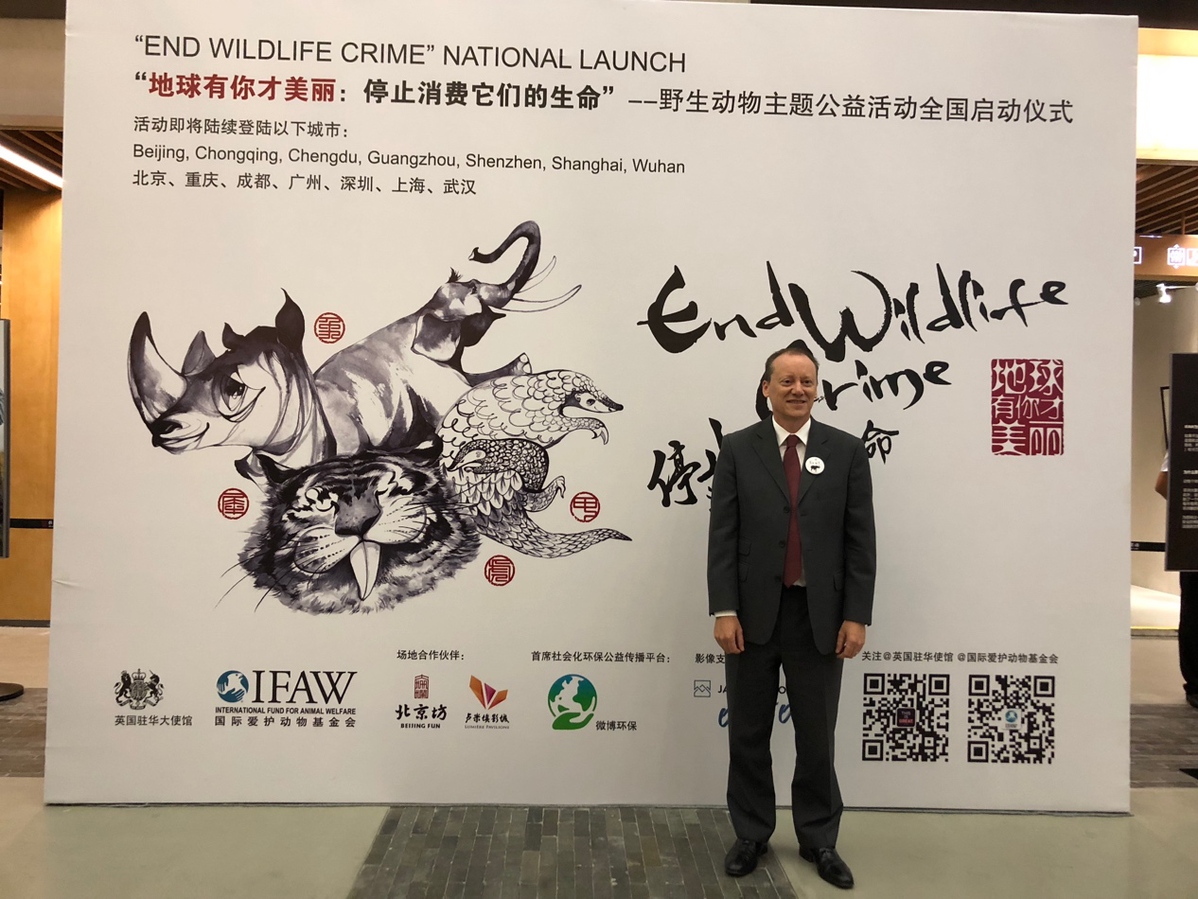 The wildlife protection campaign End Wildlife Crime, initiated by the British embassy in China and supported by the International Fund for Animal Welfare, was launched Friday in Beijing.
Martyn Roper, chargé d'affaires of the British embassy in Beijing, addressed the opening ceremony and introduced the urgent situation for wildlife.
The ceremony also unveiled a series of wildlife-themed photo exhibitions, film screenings and salon sharing sessions to promote upcoming activities which will take place across China. These efforts are part of China's lead-up to the London Conference against Illegal Wildlife Trade in October, which will attract more than 40 countries to participate, including China, and provide an opportunity to discuss and agree on ways to tackle wildlife crime together.
Yang Zekun contributed to this story.