Startup supporting young entrepreneurs
China Daily | Updated: 2018-08-11 09:51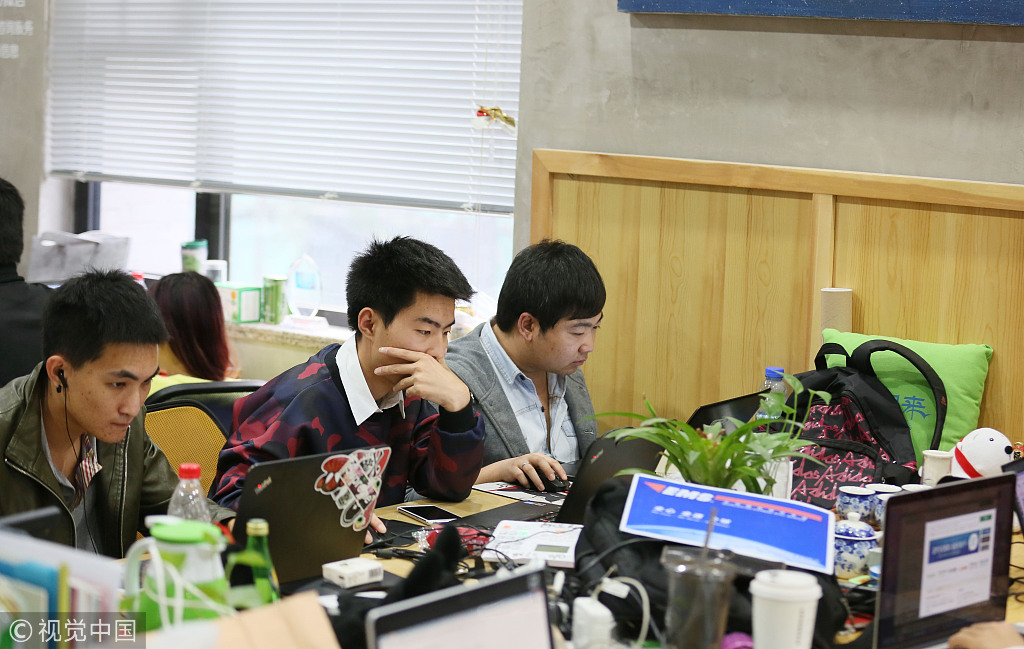 The Chinese word for "crisis" consists of two characters: danger and opportunity. These two ideas inspired Saman Pouyanmehr to create an international startup to help young people start their own business endeavors.
A graduate of Beijing's University of International Business and Economics, Pouyanmehr started the Global Foundation of Young Entrepreneurs based on his vision for creative business and experimental education. Now in its second year, the startup employs young professionals from 22 countries.
"Before I started GFYE, there was a lack of support for the international community or Chinese citizens who wanted to work in startups. GFYE has contributed great efforts to cultivate this ecosystem in China," Pouyanmehr said.
Diversity is a cornerstone of GFYE's global vision. Purevkhuu Sugarmaa, a business management student from Mongolia, met Pouyanmehr during a UIBE event. Despite a background in banking and finance, Sugarmaa was inspired to become a social entrepreneur in Mongolia.
"When I became a member, I realized how diverse and united the organization is. All members of GFYE are unique with their own characteristics," Sugarmaa said.
GFYE receives funding from individual investors, helping clients raise funds by introducing them to startup contests. GFYE helps them shape their businesses, lending more professional preparation once members participate.
Kira Maksimova, from Russia, received a 20,000 yuan ($2,916) prize from GFYE for her 3D-printing startup, Yourway, after competing against 150 teams to make a business presentation. Under GFYE, Maksimova quickly grew her business plan, making it professional and concise.
"I've met young professionals and entrepreneurs from different countries, finding friends with similar interests," Maksimova said. "I've learned a lot about global entrepreneurship, event organization and international culture."
Pouyanmehr sees adapting GFYE to trends as vital for its growth. Recent Chinese government initiatives such as New Vision, New Era require new ideas - like supporting talents and opportunities - to create competitive advantages. In 2017, Pouyanmehr met with Juha Sipila, prime minister of Finland and a GFYE supporter.
"It's progressing. However, there's still a lot of room to improve international relations," Pouyanmehr said. "Policies need to be more favorable for entrepreneurs if China really aims to go global." But his journey has not been all smooth sailing: Pouyanmehr initially met with uncertainty.
"People don't recognize what I've done to achieve what I have - they just call me crazy because what I do is crazy for most of them," Pouyanmehr said. "One thing I'd like to say to decision-makers is that when they see foreigners, they should try and be supportive. If they don't understand the idea, that doesn't mean the idea is bad."
Boasting a global online platform and eager applications from around the world, there's a promising, influential market for GFYE and its clients.
"GFYE helped me express myself in front of an audience, improve myself and make friends from all over the world," said Sugarmaa. "I'm truly grateful for these opportunities, without which I'm sure that my life would not have been as bright and interesting over the past two years."
Olivia Sun contributed to this story.