'Friendship Envoys' set out again on charity walk across China
China Daily | Updated: 2018-09-19 02:36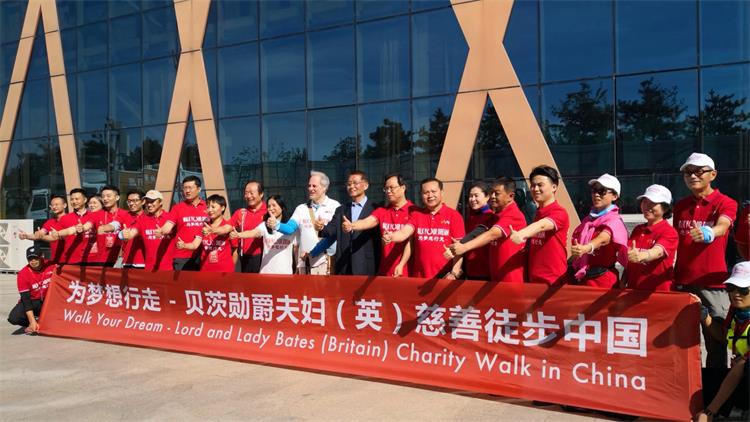 British minister and wife begin latest fundraising trek in Beijing
British Minister of State for International Development Lord Michael Bates and his wife Lady Bates, Li Xuelin, have begun a 16-day journey on Monday on foot across China to boost awareness of the country's achievements and development over the last 40 years, while also raising money for charity.
It is the seventh such walk undertaken by the couple in the recent years. So far they have taken in 25 different countries and covered 12,977.5 kilometers, raising 524,677.2 pounds ($690,455), for charities including Save The Children, Peace Village International, the Red Cross Society of China and the United Nations Foundation. The couple fund their own travel, meaning all money raised goes directly to the designated charities.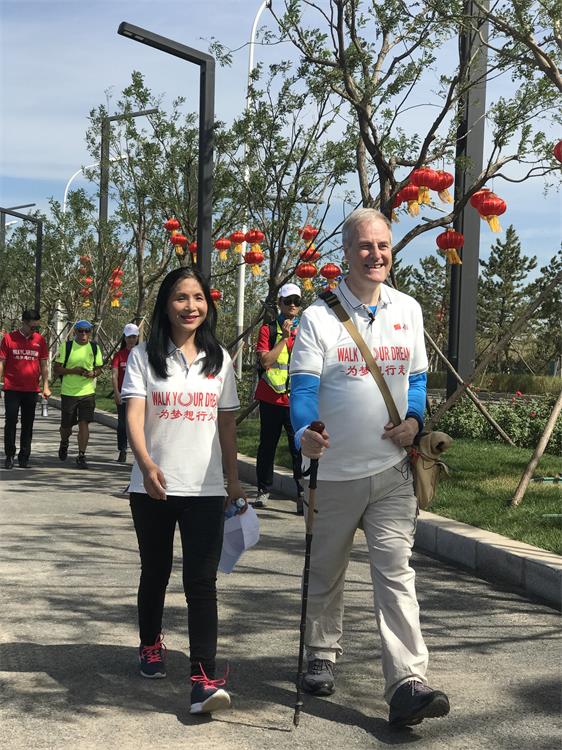 "Every year my wife Xuelin and I undertake a meaningful charity walk," said Lord Bates.
"In 2015, we went on a 1700 km walk through China, from Beijing to Hangzhou. The 71-day hike gave me a real insight into China. This year, we're returning to China and taking a route through Beijing, Tianjin and Hebei. Our focus is on education and we are hoping to raise enough money to fund scholarships to help 50 to 100 young people continue their education."
Lord Bates, who undertakes the journey in a personal capacity, is a member of the House of Lords, former deputy chairman of the Conservative Party, former deputy chairman and deputy speaker of the House of Lords and is a board member of the International Olympic Truce Foundation of the International Olympic Committee.
The couple chose China for this year as 2018 marks the 40th anniversary of China's reform and opening-up policy. Lord and Lady Bates hope to give the world a more in-depth understanding of China's development and achievements over the past four decades through the story of their trip and personal experiences.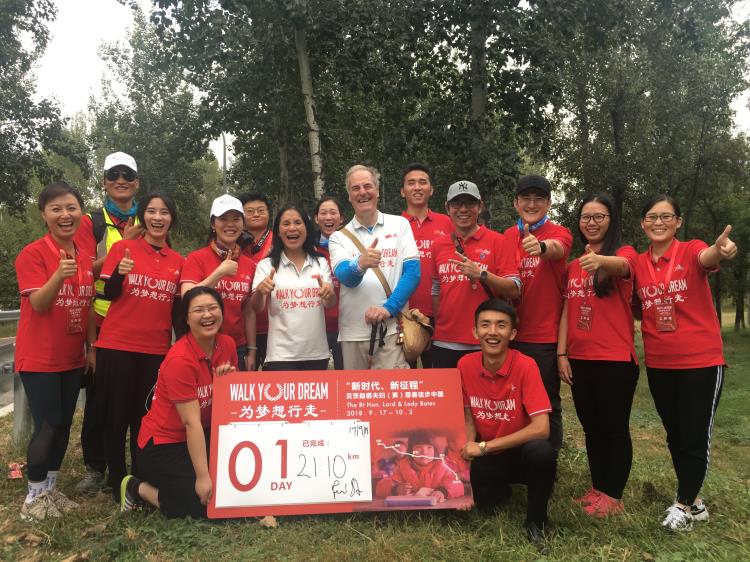 The money raised by their previous trips has helped support those seeking peace in a world of conflict and suffering. This time they are raising money for China's Education Charity Fund and the Prince's Trust, the foundation of the UK's Prince Charles, to help impoverished youth in China and Britain escape from poverty, and encourage them to pursue and realize their dreams.
This year's journey will be a 260-kilometer route from Beijing's sub-center, through Tongzhou District, Xianghe County, Baodi District and Tangshan City, arriving on Oc 2 at Beijing Caofeidian's International Vocational Education City in Beijing-Tianjin-Hebei coordinated development area.
During the walk, the couple will also participate in a number of activities, including a speech at Peking University, a visit to Tianjin Binhai New Area, and a trip to the Tangshan Earthquake Memorial Park.
Lord and Lady Bates hope that this walk will provide a different angle from which to tell the story of the Chinese nation, from standing up, to getting rich, to getting strong and entering a "new era".
In a new era for China and a new journey for Lord and Lady Bates, "Walk Your Dream" will support and write a new chapter for China's vocational education.