Vietnamese President Tran Dai Quang dies at 61
Updated: 2018-09-21 13:08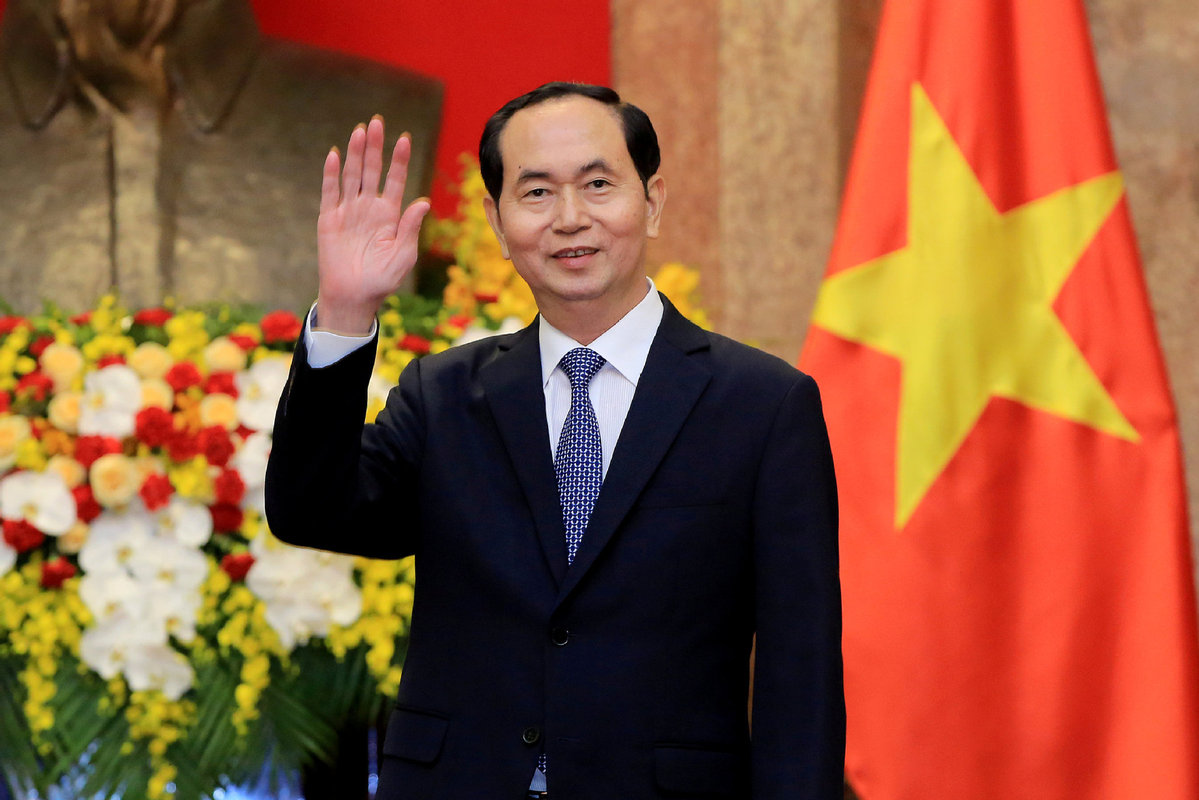 HANOI - Vietnamese President Tran Dai Quang died on Friday morning in a hospital in Hanoi at the age of 61, after a long time of illness, the Vietnam News Agency reported.
Quang, 61, died in a military hospital in Hanoi from a "serious illness despite efforts by domestic and international doctors and professors," Vietnam Television reported.
Vietnam has no paramount ruler and is officially led by the president, prime minister and Communist Party chief. Experts say the presidency is largely ceremonial.
Quang was appointed to the role in April, 2016. Before that, he had served as Minister of Public Security.
Originally from a small farming community 115 km (70 miles) south of Hanoi, Quang rose through party ranks to become a police general and member of Vietnam's powerful decision-making Politburo.
Reuters/Xinhua