Sichuan reveals its tresures
By Huang Zhiling | China Daily | Updated: 2018-09-24 10:02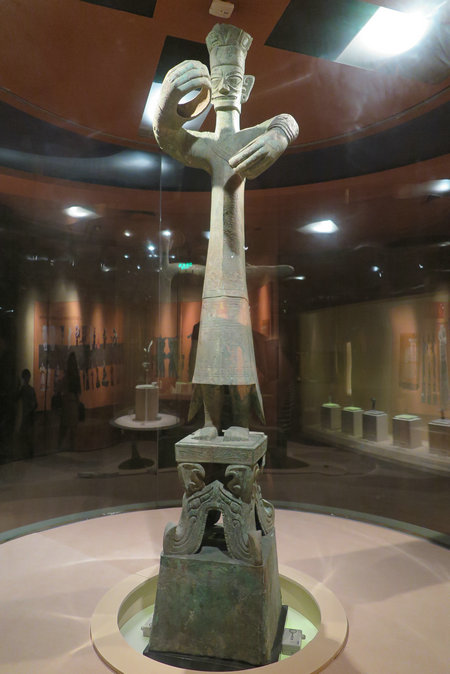 For history buffs visiting Chengdu, the capital of Sichuan province, a visit to the Jinsha Site Museum-a treasure trove of relics dating back to 3,000 years ago-is a must.
One of the most impressive relics is a little bronze statue with a crown and clenched fists.
But if that does not impress you, there is a lookalike bronze statue in the Sanxingdui Museum in Guanghan, a less-traveled city, some 40 km from Chengdu.
And compared with the little bronze statue in the Jinsha Site Museum which can be held in one hand, the statue in Sanxingdui Museum is 2.62 meters high and weighs 180 kilograms.
The Sanxingdui statue-like the one at the Jinsha Site Museum-is believed to represent a king or a sorcerer from the Shu Kingdom, the name for Sichuan in ancient times.
The big statue, which is believed to be about 3,100 years old, is among more than 10,000 relics unearthed from the Sanxingdui Ruins in Guanghan.