Proliferation of sub-par Indian films in China hurts image of Indian movies
By Zeeshan Shaikh | chinadaily.com.cn | Updated: 2018-09-25 18:23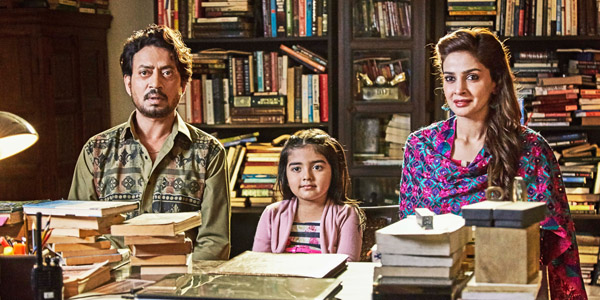 China, with a box office collection of $8.3 billion in 2017, is the world's second-biggest movie market after the United States. This market holds immense potential for Indian movies. With the astounding success of Aamir Khan's Dangal, which earned $193 million at the Chinese box office, it was believed that China had embraced Indian cinema and Bollywood was set to be a major force in China's movie market.
However the popularity of Indian films in the Chinese market seems to be on the wane, with box office earnings of the six Indian films released this year falling exponentially. Industry watchers have said that there is a threat that the proliferation of sub-par Indian films in the Chinese market will hurt the image of Indian movies in the long run.
China's tryst with Indian cinema has been on since the 1950s, when Hindi films were shown on state-run television. The resurgence of Bollywood in China took place with Aamir Khan's Three Idiots, which even though it was not released theatrically became very popular due to positive word of mouth by viewers. The high point, however, was the immense success of Dangal in 2017. Post-Dangal there was a renewed interest in Indian films in China. Indian producers also were keen to send their films to China to tap the market.
The earnings, as well as the ratings, of all the movies that were released post-Dangal have however showed a downward spiral, with Chinese film trade magazines bemoaning the quality of recent films that have been coming out of India. While some films, like Secret Superstar, Bajrangi Bhaijaan and Hindi Medium, have done well, the other three failed to make an impact.
Soon after Dangal, Secret Superstar was released in January and earned $117 million. It was followed by Bajrangi Bhaijaan ($45.34 million), Hindi Medium ($32.71 million), Bahubali 2 ($11.95 million) and Toilet Ek Prem Katha ($14.23 million). The latest film to be released is Sultan, which a month into its release has managed to draw only $4.94 million.
Of China's $8.53 billion 2017 box office total, foreign films accounted for 46 percent of revenues. Of the top 10 movies in Chinese market last year, only five were domestically produced. China's top 10 box office films are no longer just local films and Hollywood blockbusters, as movies made in other countries, such as India, are appearing on the list. This market holds immense potential for Bollywood to tap into.
Interestingly, many Chinese movie experts had earlier given statements calling for looking at Bollywood films as an alternative to Hollywood fare.
"Given the US-China trade friction and Chinese audience's aesthetic fatigue toward American films, the Indian film industry will have greater opportunities," Tian Guangqiang, assistant research fellow with the National Institute of International Strategy at the Chinese Academy of Social Sciences, said.
However, many now bemoan the quality of Indian films that are being sent to the Chinese market to cash in on the newfound interest for Indian movies.
Mtime, China's leading movie portal, carried an article where it questioned the quality of films that were coming from India and said that the average quality and reliability of Indian films and the star power of Indian actors may have been overestimated.
"The reason for Indian films doing well in China was that there is a lot of commonality in cultures and sensibilities of the people of these two countries. Films like Three Idiots, Dangal and Secret Superstar handled issues that people in China empathized with. However it does not mean that the Chinese market will accept every film that comes from India. Many of the recent films do not have the same emotional appeal for locals and thereby have not done well," Liu Hongyu, aresearcher at the Center for Social Development and News Research who specializes in the Chinese film industry, said.
Liu also said that the deteriorating quality of Indian films could hurt the image of Indian movies in China in the long run.
While the lure of money is making many Indian film producers keen to enter the Chinese market, the lack of adequate quality control could mean that China's fledgling love affair with Indian films could get grounded before it even takes off.
The author is an Indian journalist and a fellow at the China Asia Pacific Press Center.
The opinions expressed here are those of the writer and do not represent the views of China Daily and China Daily website.