Song that produced a sudden rise of hot Air
By CHEN NAN | China Daily | Updated: 2018-09-29 09:15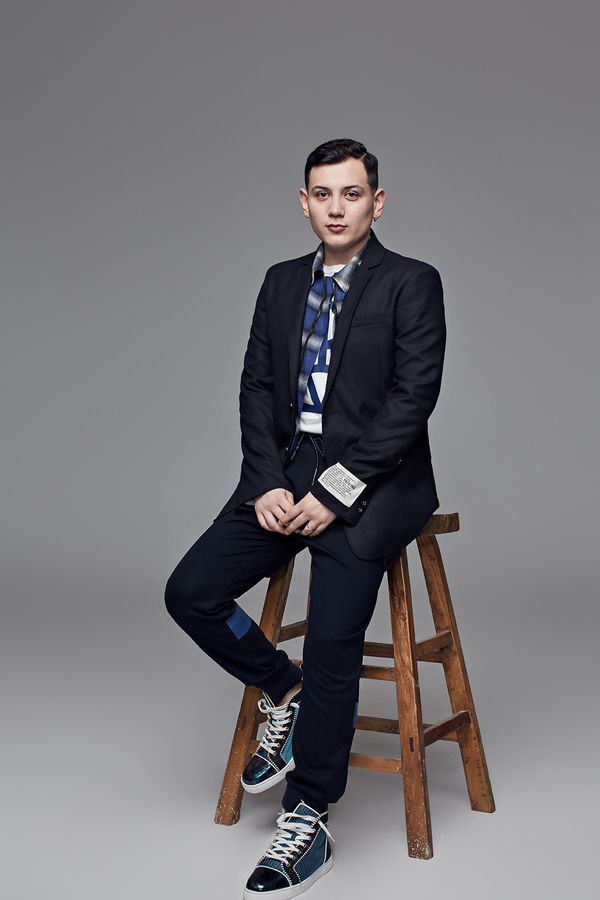 For a man named Air, this would be the day that changed his life. When the 25-year-old awoke on July 12 he was just like most of his Xinjiang rapper friends: passionate about making music but largely unheralded and unknown to the world at large. But when Air awoke the next morning his music was ringing in the heads of people throughout China and Air was well on his way to becoming an internet sensation.
That process began when he performed a song titled Planet Falling with a Sichuan rapper, Li Jialong, on the internet talent contest The Rap of China.
Like many viral hits, Planet Falling topped the hip-hop music chart of China's online streaming platform NetEase Cloud Music, which has more than 400 million users.
The song, which Air-whose real name is Aire-wrote, was inspired by his wife and is laden with the sound of R&B and old-school hip-hop tunes. At his wedding in Urumqi, Xinjiang Uygur autonomous region, in August he gave a special performance of the song, rededicating it to his wife.
As The Rap of China continued, Air stood out as one of the top six winners by giving a solo performance of his original song, Ju Ren, or Giant, which portrays his strong and supportive mother.
The song, which Air wrote on his 24th birthday, was inspired by Dear Mama, performed by the American hip-hop artist 2Pac. In the song, Air raps: "In this chaotic world, my mother is my real-life superhero. She teaches me the truth and protects me from violence."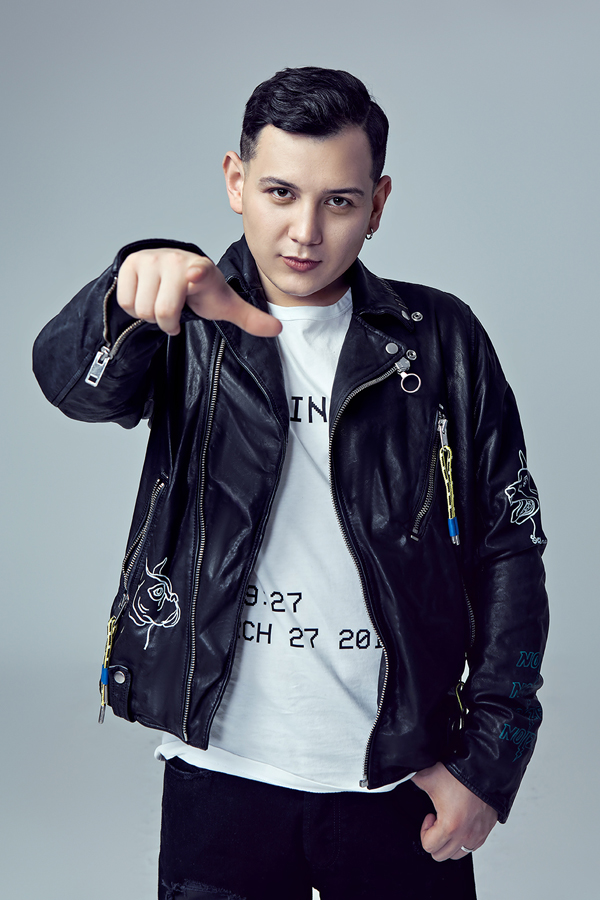 On July 31 Air performed the song at the second annual China Music Industry Committee Music Awards in Beijing, one of his first public performances after gaining fame in The Rap of China.
"All my songs come from my everyday life," says Air, who has signed a performing contract with a company in Shenzhen, Guangdong province, and moved there in May with his wife and their 18-monthold golden retriever.
"I come up with new songs as I take the dog for walks. It's all very natural."
Air's overnight transformation into a rap star belies the long and tough road before he got his big break in The Rap of China.
He was born and grew up in the old town of Kashgar in the Xinjiang Uygur autonomous region to a Uygur ethnic family. Both of his parents work in the local oilfield and the family shared a spacious courtyard with about 2,000 people, who are workers in the oilfield and of different ethnicities.
He learned to speak Uygur and Mandarin as a child.
As a teenager, he says, he dreamed about becoming a basketball player after watching a music video of the song Jam by Michael Jackson, which featured Michael Jordan. The song also exposed Air to hip-hop music, which, as he puts it, is "another way to speak."
While he continued exploring hip-hop music by rappers from both the West and in China, Air started to write his own songs and after finishing high school taught himself to play the guitar.
At that time, some Xinjiang rappers, such as the hip-hop group Six City and Ma Jun, as well as Xinjiang's street dance groups, had become popular and won national hip-hop music competitions, which gave Air the confidence to pursue the career.
In 2011 he enrolled in a course in hotel management at Xinjiang University of Finance and Economics, aiming to fulfill a wish of his parents who had never received a college education.
In 2015, after graduating from university, he decided to further his musical studies and enrolled in the Beijing Contemporary Music Academy, where he met many indie musicians, including the Uygur rock singer Perhat Khaliq and his band. From 2016 until last year Air worked with Khaliq before he launched his solo career.
"The more indie musicians I worked with, the more I realized that genres meant less to me than forging my own style. I could merge hip-hop music with rock or folk-influenced melodies."
His brother, 8 years his junior, is also a rapper, and recorded his first hip-hop song with Air when he was 6 years old.
"Hip-hop music is becoming increasingly popular among young people in China, so being a rapper is no longer that unusual," Air says.