Chinese FM endorses multilateralism, peace, free trade at UNGA
Xinhua | Updated: 2018-09-29 09:26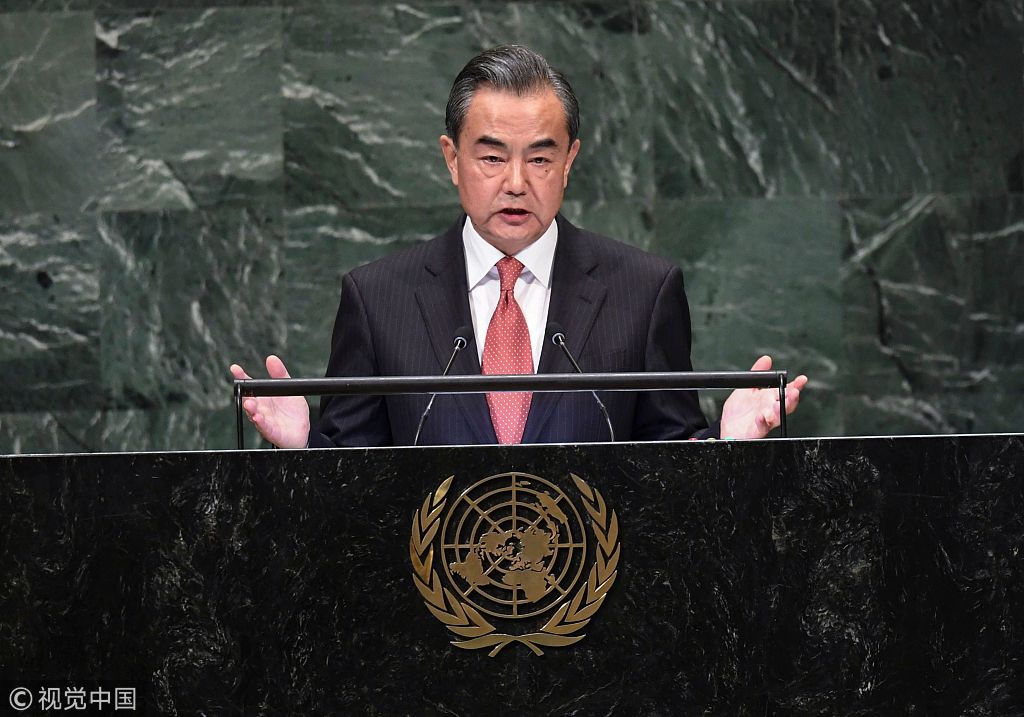 UNITED NATIONS - Chinese State Councilor and Foreign Minister Wang Yi on Friday delivered a speech at the General Debate of the UN General Assembly, endorsing multilateralism, world peace and free trade.
Multilateralism
Wang said that the contemporary international order, which began with the founding of the United Nations, is based on the purposes and principles of the UN Charter and enhanced by the vision and practice of multilateralism.
The order has, over the past 70 years or more, brought about general peace and rapid development, he said.
"What we see today is that international rules and multilateral mechanisms are under attack, and the international landscape is filled with uncertainties and destabilizing factors," the foreign minister said.
"China's answer is clear-cut. All along, China has upheld the international order and pursued multilateralism," he added.
The Chinese top diplomat suggested that to uphold multilateralism in the new era, efforts shall be made to adhere to the following principles:
Firstly, the world shall pursue win-win cooperation. The sure way for a bright future of the world is to replace confrontation with cooperation and coercion with consultation; to stick together as one big family instead of forming closed circles; and to promote common development through consultation instead of taking a winner-takes-all approach.
Secondly, all nations shall act upon rules and order. Practicing multilateralism is, first and foremost, about upholding the UN Charter, observing international law and the basic norms governing international relations and honoring international agreements reached upon through negotiations.
Thirdly, the world shall uphold fairness and justice. In international affairs, fairness and justice means equality between all countries, big or small. It means responsibility for big countries to help the small and the rich to assist the poor. Fairness and justice also mean respect for other countries' sovereignly, independence and territorial integrity, as well as their choice of development path and the right to a better life and to more development opportunities.
Fourth, all nations must act to deliver real results. "It is imperative that we work together to uphold the international system with the United Nations at its core as well as the multilateral trading system centering on the World Trade Organization," Wang said.