A sneak peek into pet owners' lives
By Wang Yiqing | China Daily | Updated: 2018-10-06 08:37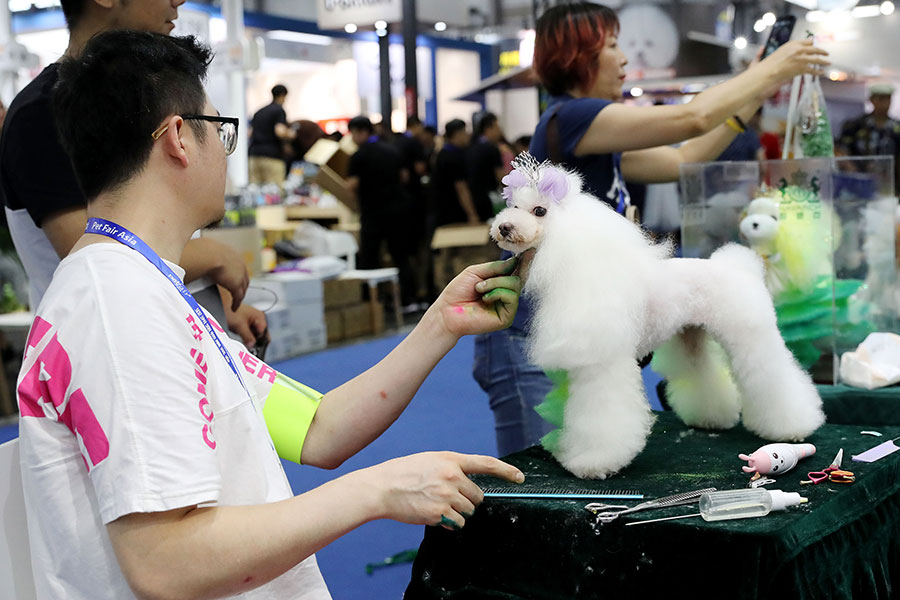 Although rising disposable income is responsible for making pet raising increasingly popular, people's eagerness to have pets has much to do with the changing social situation and population structure. Rapid GDP growth, an aging society, urbanization and large-scale migration of population all have promoted the social trend of pet raising.
Mao Xiaomei, who has adopted a 6-month-old cat born to a feral cat on an online cat adoption forum eight years ago, perfectly fits the description of a typical cat owner in contemporary China in the China Pet Industry 2018 White Paper: female white-collar worker with a high academic background.
As an employee of a Shanghai-based multinational enterprise, she started to raise the cat soon after she got her first job in Beijing. Her white cat named Maorong is almost a 9-year-old "elderly" cat today.
A 'responsible' pet owner
Mao regards herself not only as a "responsible" pet owner but also as a reasonable consumer, who buys quality cat food and snacks, and sticks to a "scientific" cat-raising method but seldom buys luxurious products for her cat. Still, she was shocked when she realized that the annual expenditure for Maorong was about 10,000 yuan, which includes food, other daily supplies and medical care, including vaccines and parasite-expelling medicines.
"I didn't realize I was spending so much money on Maorong every year," she said. "In fact Maorong has never had a serious disease, which means I have already saved a lot of money."
Maorong is Mao's companion and has been a "drifter" along with her for eight years, shifting from one big city to another.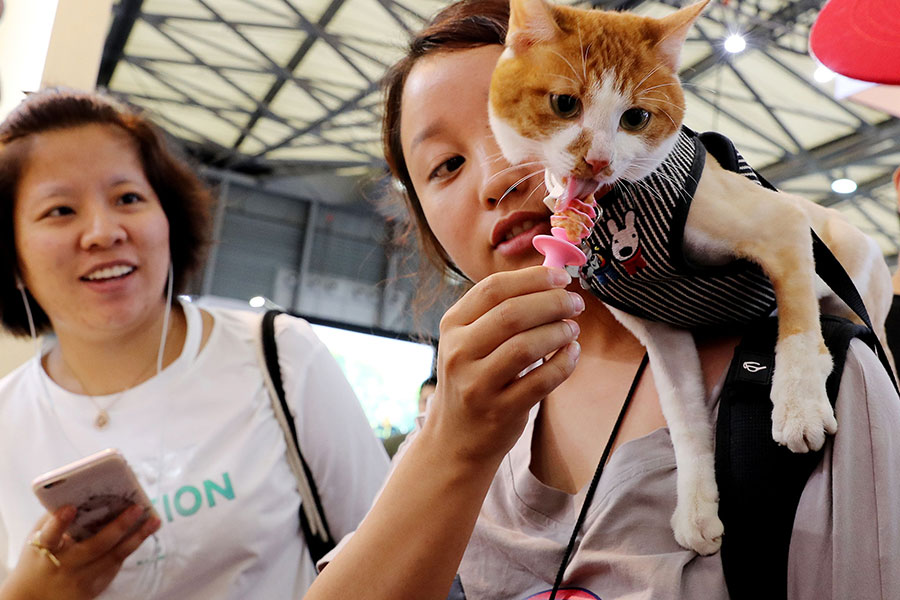 When Mao moved to Shanghai for a new job, she bought a flight ticket for Maorong, too, because Maorong is like a "little brother" and her closest "friend". In fact, she has never thought about living without Maorong, and whether a man will accept her cat would be an important factor for her when choosing her boyfriend.
Mao is one of the countless young pet owners in Chinese cities. Such people almost always work and live in big cities far away from their hometown, find comfort and pleasure in their pets after their busy work schedule, and are insensitive to price when it comes to pet consumption. That explains the tendency of young Chinese pet owners, and their ever-increasing consumption capacity.
Mao's parents, who also have cats, represent a different picture of pet owners. They began raising a cat as a pet when their only daughter moved to another city for higher education more than one decade ago. Now, cats instead of their daughter have become their emotional companions, and obviously get a lot of attention and love. Mao said her parents love the cats to the extent of spoiling them.
Legacy of family planning policy
According to National Senior Citizen Work Office data, by the end of 2017, China had about 241 million people aged 60 or above, accounting for 17.3 percent of China's total population.
Due to the one-child policy, rapid urbanization and the popularity of nuclear family, an increasing number of elderly couples in China live alone, without their children. For these "empty nest" couples, pets help them fight loneliness. No wonder some people have another name for the "pet economy"-the "loneliness economy".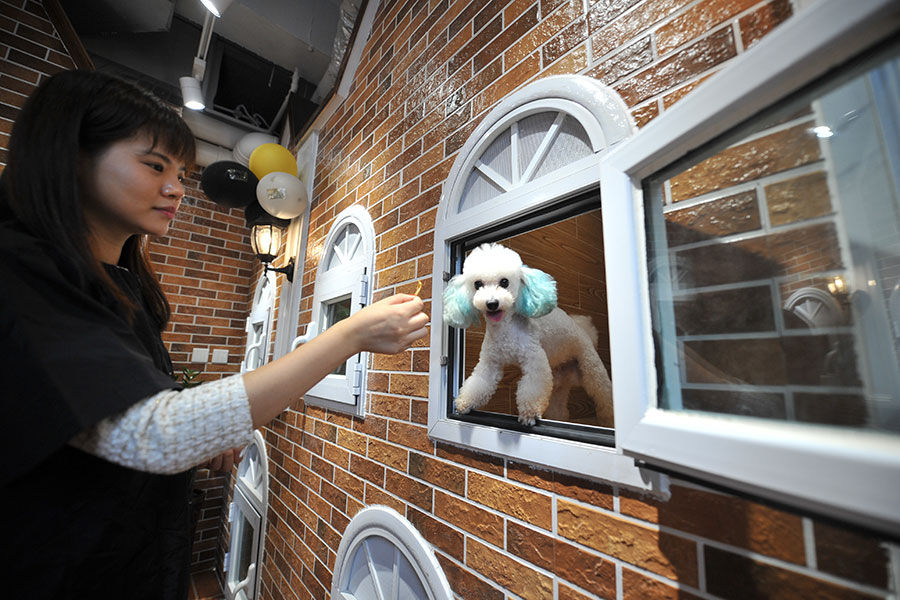 For other pet owners, they raise pets to fulfill their emotional needs. Moreover, "husband, wife, children and dog" has become the standard configuration of a happy family. For example, Shirley and her husband live happily with a 9-year-old Corgi in Dali, Yunnan province. Her dog, named Dabao, has kept her company from her bachelor days and accompanied her when she moved to Dali post-marriage and after she and her husband quit their jobs in Beijing to open a bar there. The fat, short-legged Corgi, which she bought for 2,000 yuan when it was only 2 months old, is an important member of her family.
Shirley said she is fortunate that her husband Brian loves Dabao no less than her, and she wishes Dabao would also accompany her children when they grow up. "Sometimes Dabao is just like my son and sometimes he's my companion," she said.
Many people in the beautiful autonomous prefecture in Yunnan raise dogs. But different from Shirley's family, local residents prefer raising big dogs for more practical purposes, mainly as house guards.
The change of pets' role in Chinese family reveals the change in the family and social structure in China, which will be an interesting socio-economic subject to explore in the future.