Miao culture celebrated at Beijing art show
By Lin Qi | chinadaily.com.cn | Updated: 2018-10-15 16:32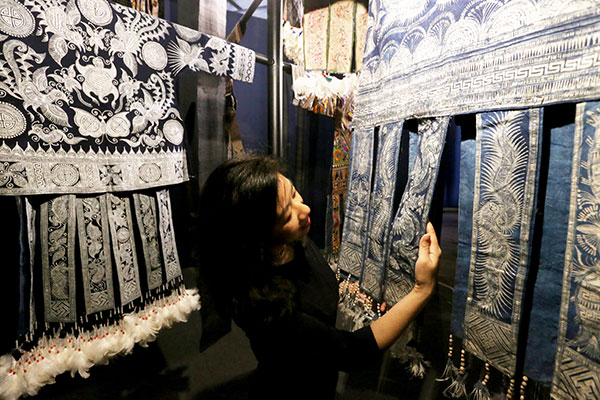 The diversity of Miao ethnic customs and culture has always fascinated artists from big cities. And their studies of the music, dance, handicrafts, ceremonies, medicine and fairy tales of the group, largely inhabiting the mountainous areas of Yunnan and Guizhou provinces, have enriched their artistic creations.
Now, Miao Vernacular, an exhibition at Beijing's Prince Kung's Mansion through Oct 24, showcases cooperation between Miao handicraft artisans and artists from Beijing by juxtaposing their works and collaborative pieces.
The exhibition is based a research project on Miao culture sponsored by the Shenzhen-based Chen Yidan Charity Foundation and carried out by Wu Jian'an, an artist and teacher of the Central Academy of Fine Arts, and his students for a year spanning 2017-2018.
During this time, Wu and his team traveled extensively in Miao villages in Guizhou, and looked for ways to blur the boundary between contemporary art and ethnic traditions by talking to local artisans and watching how they worked.
The exhibition looks at how the Miao people have sourced the material from nature while maintaining a harmony with it