Focus on China as Cannes TV trade show kicks off
By Bo Leung in Cannes, France | chinadaily.com.cn | Updated: 2018-10-15 22:30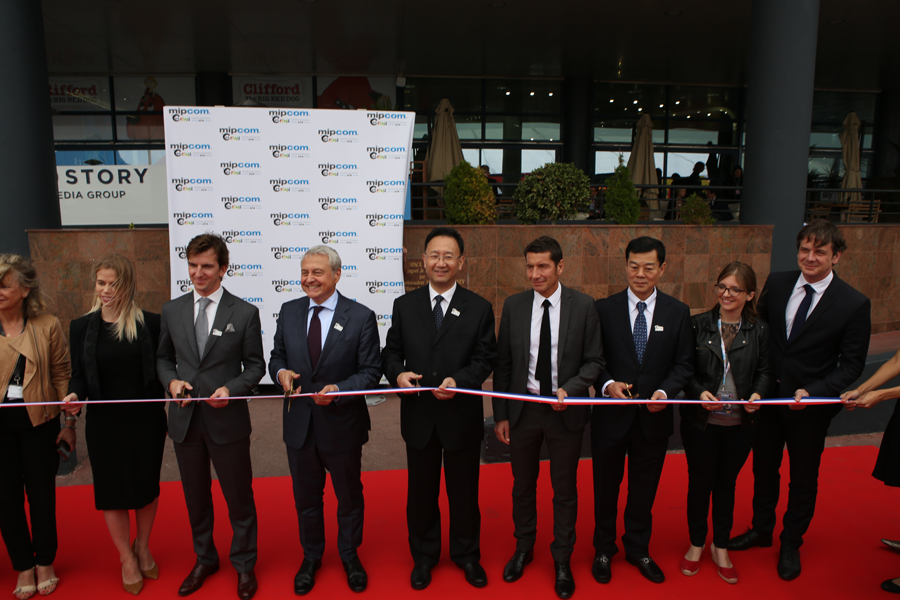 China's television industry representatives and executives are showcasing the best of the country's programs and animation at a trade event in Cannes, France.
Marche International des Programmes de Communication, or MIPCOM, brings together a global network of television studios and broadcasters with the aim of buying and selling new programs or formats for international distribution.
More than 60 Chinese film and television companies have set up a pavilion at the event.
China was named as the event's Country of Honour 2018. The MIPCOM Country of Honour program will include conference panel discussions on the Chinese market as well as looking into some of the most popular shows from China.
"China has now emerged as a major producer and consumer of film and television," said Ma Li, director general of the International Cooperation Department of the National Radio and Television Administration. "We have confidence and the capacity to play the leading role at MIPCOM, present to the world great Chinese stories and work with our colleagues around the globe to usher in a better future."