Playlist
By Chen Nan | China Daily | Updated: 2018-10-17 07:25
Music
Brewing to savor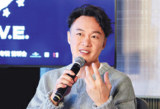 Hong Kong pop star Eason Chan will release his new Cantonese album, L.O.V.E, later this year. Dedicated to his band members, who toured with him during the Duo Eason Chan World Tour 2010-12, Chan invited the 13 band members, including drummer Jun Kung, guitarist Firman So, vocalist Cheung Kit-bong, to co-write and perform the 10 new songs of various styles with him, including All About Love, Sharing and Crazy Friends. It took Chan six years to complete the album, and to mark a full closure to the Duo Eason Chan World Tour, he will stage a concert along with the band, performing songs from the new album in Hong Kong. The concert date is yet to be announced.
The rap pair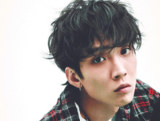 Xie Ruitao, better known by his stage name Tizzy T, has released a new single, entitled Ghetto SuperBoi, featuring Taiwan rapper MC Hotdog. The song is a remixed version of MC Hotdog's earlier hit with the same title, which was released in 2012. The new version sees the young rapper Tizzy T rapping to a new arrangement featuring electronic music elements and a guitar riff. The 23-year-old Tizzy T rose to stardom after participating in the popular reality show, The Rap of China, in 2017, where he met MC Hotdog, one of the judges in the show, whose real name is Yao Chungjen.
Days in Greece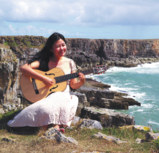 Guangzhou-based singer-songwriter Zhang Lushi recently released her new album, A Maudlin Geometry, in which she performs in Mandarin, Cantonese and English.
Inspired by her experience of living in Greece during the past few years, Zhang wrote original songs featuring a variety of music styles, including jazz, pop and electronic music. She also played classical guitar and piano for the new album.
Related Stories