Polish pianist to perform in Beijing on Oct 16
chinadaily.com.cn | Updated: 2018-10-17 13:52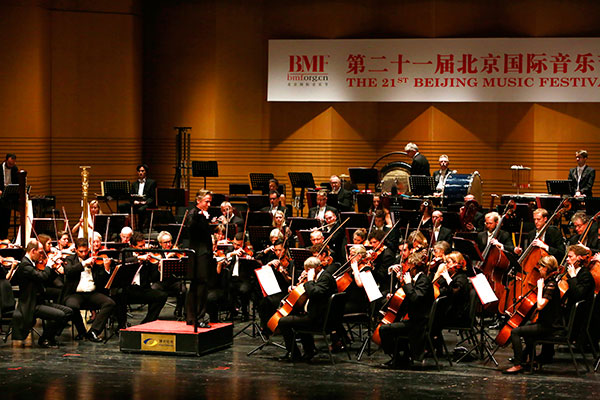 The renowned Polish pianist, Krystian Zimerman, made his China debut yesterday with UK Philharmonia Orchestra under the baton of Esa-Pekka Salonen. The concert at the Poly Theatre was part of the on-going Beijing Music Festival.
The performance featured Ravel's Mother Goose, Leonard Bernstein's Symphony No 2 The Age of Anxiety and Stravinsky's Fire Bird.
This year marks the centennial of Bernstein (1918-1990). So, music and theater circles around the world are holding lots of events to celebrate him.
The Beijing Music Festival is also part of the global celebration -- with two concerts.
One is on Tuesday night and the other will be on Oct 25.
Zimerman, 68, is considered one of the best pianists of his generation.
At 19, he won the International Chopin Piano Competition. And at 23, he made his US debut with the New York Philharmonic.
He is best known for his interpretations of Romantic music, but also performs a wide range of classical pieces.