Vice-Chairman of China's top legislature meets deputy PM of Kyrgyzstan
chinadaily.com.cn | Updated: 2018-10-18 00:41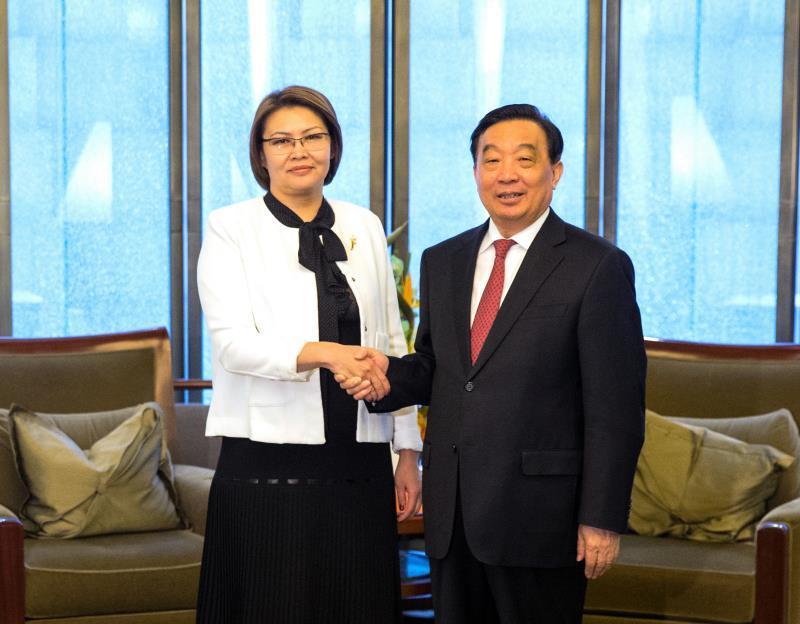 On Wednesday, Wang Chen, the vice-chairman of China's top legislature, met with Kyrgyzstan's Deputy Prime Minister Altynai Omurbekova on the sidelines of the Taihu World Cultural Forum in Beijing.
Wang is a member of the Political Bureau of the Central Committee of the Communist Party of China and vice-chairman of the Standing Committee of the National People's Congress.
The fifth conference of the Taihu World Cultural Forum, a Chinese NGO that promotes Chinese culture and serves as a platform for international nongovernment exchanges, is held October 17 to 19 in the capital.