Robots begin the march into campuses
By Zhou mo in Shenzhen | China Daily | Updated: 2018-10-19 23:48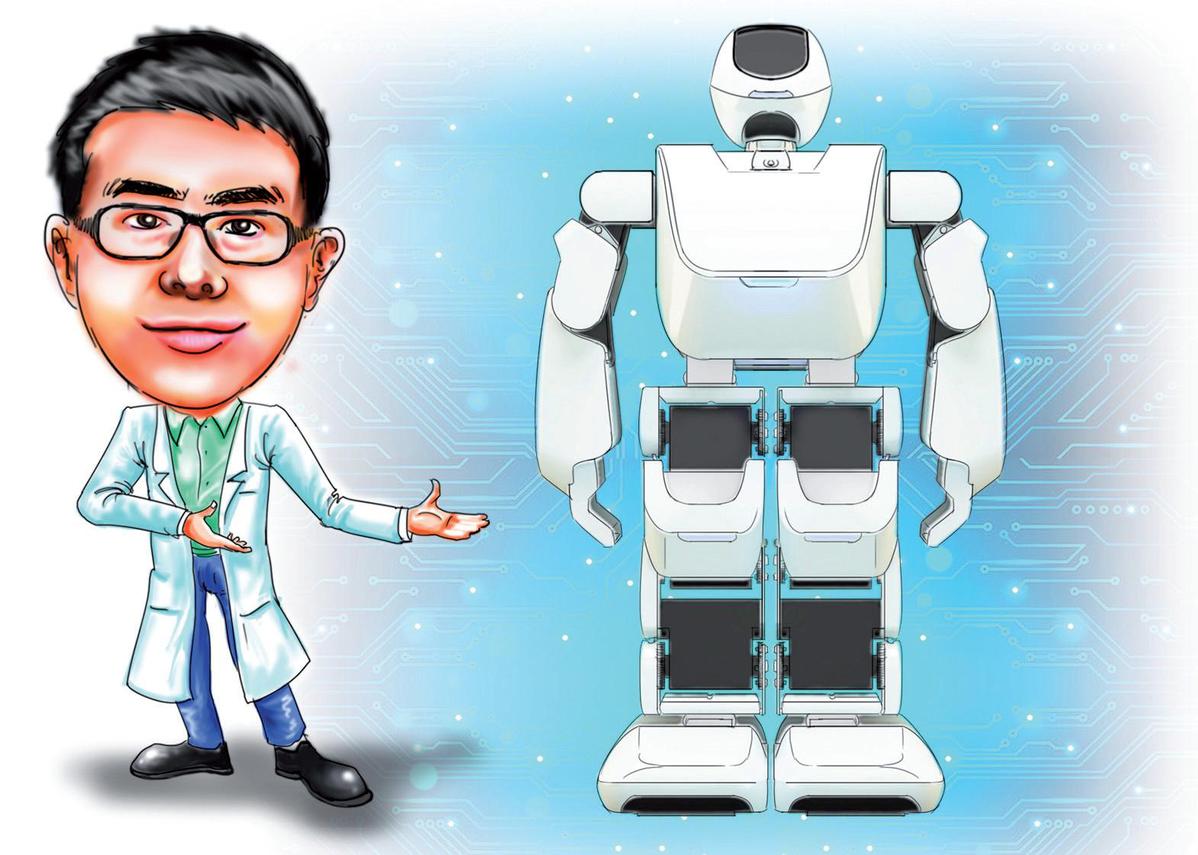 Aelos trots with light footsteps and makes somersaults. He can move, dance and even practice yoga. But, more importantly, he can be a science teacher for kids.
The humanoid robot is the brainchild of Chang Lin and his entrepreneurial team, who focus their attention on educational robots in the firm belief that the sector is about to take off.
"The educational robot market is becoming more mature this year, with products being more tailored to the actual needs of consumers. Compared with previous times, market players now have a clearer understanding of what kind of products they should make," says Chang, co-founder and chief executive officer of Shenzhen-based startup Leju (Shenzhen) Robotics.
From the other side, the demand for educational robots is increasing as a growing number of Chinese schools have adopted, or intend to add robotics to their curriculum.
"The market is going to take off very soon. Those marching into the field early will stand to benefit. We're determined to grab the opportunity and become an industry leader," says the 29-year-old entrepreneur, who founded the company in 2016.
Aelos is programmable. Movements, obstacle avoidance and other features of the robot can be achieved through children's programming, helping them gain an understanding of how the machine works and how they can control it with their intelligence.
The startup has also compiled textbooks to help teachers deal with their teaching, as most mainland teachers lack experience in teaching robotics because there were no such classes in mainland schools before.
So far, more than 300 schools in 17 provinces and cities across the country have introduced the intelligent robot into their robotics classes, covering nearly 300,000 students, according to Chang.
The company made its foray into the global market last year when Chang took his company to the United States to take part in CES ­— one of the world's largest technology shows.
"Most of our overseas customers come from the US and Europe, but we're trying to expand our presence in the Asia-Pacific region, which we see is growing rapidly," says Chang, adding that revenue generated from overseas markets accounts for up to roughly 20 percent of the company's total at present.
In 2017, the 2-year-old startup created approximately 50 million yuan (HK$57 million) in sales revenue. "We expect the figure to rise to between 200 and 300 million yuan this year."
Leju is among a number of players that have spotted the booming industry's great potential amid growing education awareness and consumption upgrade, and are desperate to grab a slice of the pie.
Among them are Ubtech and Makeblock — two other Shenzhen-based robotics startups that are growing at a fast speed.
To stand out from the crowd, differentiation is vital. Chang points out that one of Aelos's unique advantages is that it can move quicker than Ubtech's robots.
"Moreover, different from Makeblock, which targets younger children, our focus is on elder students. We complement Makeblock products as Aelos programming is more complicated and requires deeper knowledge."
Although the Chinese mainland is catching up fast, the educational robot sector is still being dominated by developed countries. According to a report by the Qianzhan Industry Research Institute, in terms of the development of educational robots, the US, Germany and France are among Western countries that are leading the pack while, in Asia, Japan, South Korea and Singapore are at the front.
The international market for educational robots is growing at a high speed, the report says. Its scale was around $2 billion last year, but is expected to hit $11.1 billion by 2021.
The growing popularity of educational robots on the mainland shows STEM (science, technology, engineering, mathematics) education is gaining growing recognition from Chinese parents.
"Chinese students usually do well in basic subjects, such as mathematics, physics and chemistry. But when it comes to subjects that require problem-solving ability and creativity, they lag far behind their counterparts in the US," says Wang Huijuan, mother of a 6-year-old boy in Shenzhen.
"Educational robots can play the role of a teacher who cultivates students' operational ability by inspiring them to think and operate independently."
Investments are pouring in to support the industry's growth. Leju secured 10 million yuan in angel investment from Green Pine Capital Partners in February 2016 — a month before the company was founded. Internet giant Tencent and leading venture capital Shenzhen Capital Group later joined in.
"We've just closed our B-round financing, with company valuation reaching 1 billion yuan," reveals Chang.
Having gone through the difficulties in financing and marketing, the entrepreneur feels the current challenges facing him are how to manage the company well and how to attract outstanding talent.
The company is cooperating with several universities in Shenzhen to try to find out and cultivate promising campus talent by sponsoring clubs at universities.
He's adamant that talent is key to success.
Contact the writer at sally@chinadailyhk.com